11.22.2021

-
AperiBolé, the Italian sparkling ritual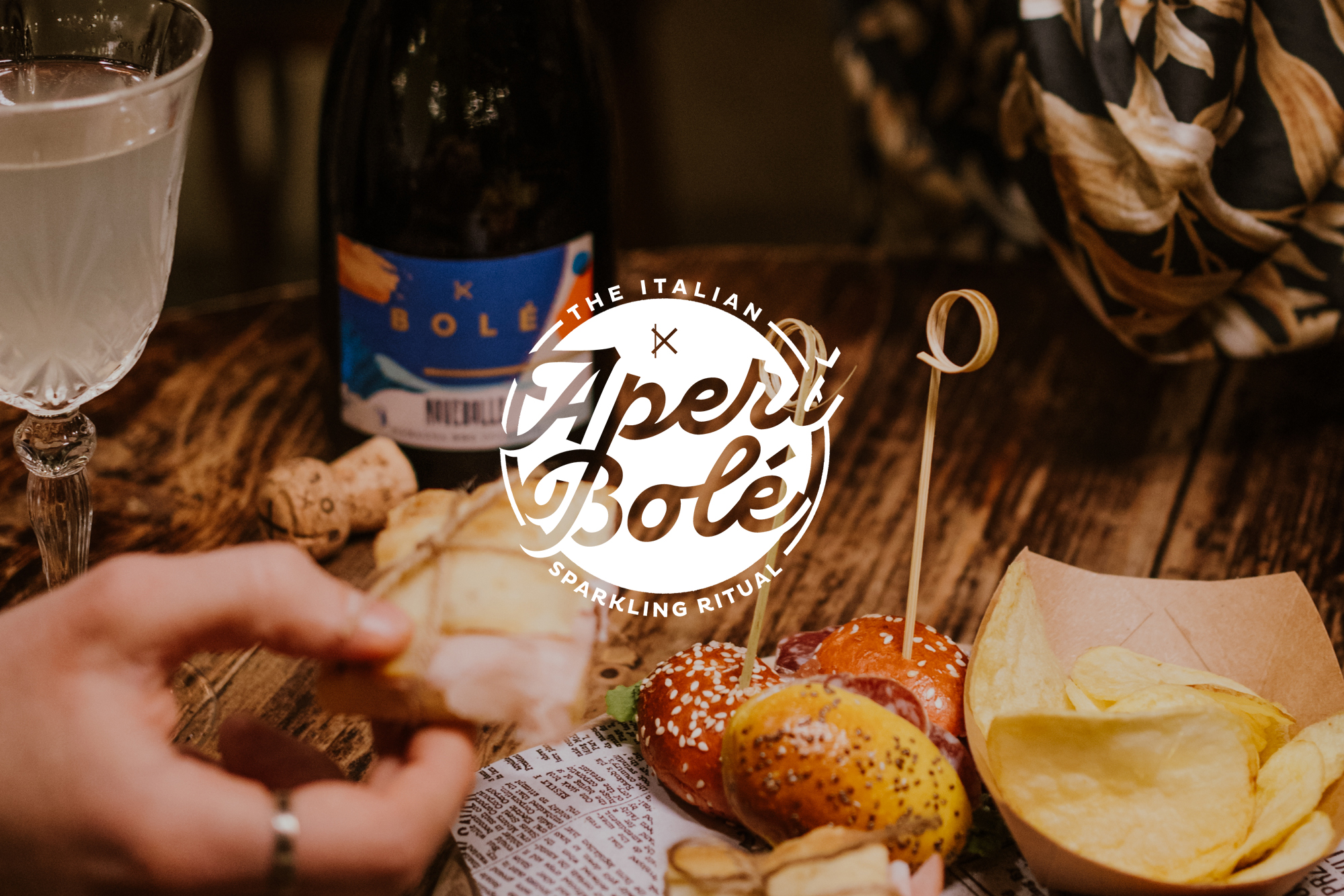 You know something? Italians love their rituals: morning coffee, Sunday pizza, family gatherings, a glass of wine on the table.
What more could there be?! An everyday aperitivo!
AperiBolé is the new Italian sparkling ritual: music, friends, food, and a good glass of bubbles!
Drink Bolé - both white and rosé: pour it straight as a by-the-glass or mix it in a cocktail.
It's always the right time for the Italian Aperitivo!
Get the groove
Music usually fosters connections among people, so for any self-respecting Italian Aperitivo, music is a must-play!
It's easy to pair wine with food, but what about pairing wine with people? It's a matter of creating feelings and vibes.
So, AperiBolé comes with a customized and timeless playlist of Italian songs that reflect the soul of our country and perfectly suit your moment. Put yourself and your friends in the groove! Check it out at this link
Good food = good mood
Bolè is superbly versatile and easy to match, so get creative!
Enough with those boring chips and olives - AperiBolé promotes local and international foods.
Enjoy it with traditional bruschetta, cheeses, and cured meats or, if you're a more adventuresome epicurean, try it with temaki rolls, Peruvian ceviche, or mild-Mex tacos. Why on earth not?!
Speaking of which, do you know what type of explorer you are?
Find out on our website: play the game to find your name!
Never drink alone
AperiBolé is a moment of shared happiness, a chance to catch up with friends, a way to relax in a good company after a tough day and to put you in a festive mood.
Bolé wines are made "by the people, for the people", so community is in our DNA.
We call it social winemaking, since the aim of our project is to add more value to local varieties (Sangiovese, Trebbiano and Famoso) grown by families that devote their lives to wine and agriculture. We want to spread our energy from a local to a global audience!
What are you waiting for? Just find the right drinking-partner, fill your glasses, turn the music on, choose your food-match, and embrace AperiBolé.