06.22.2020

- Art & Design
Astrobolé | Cancer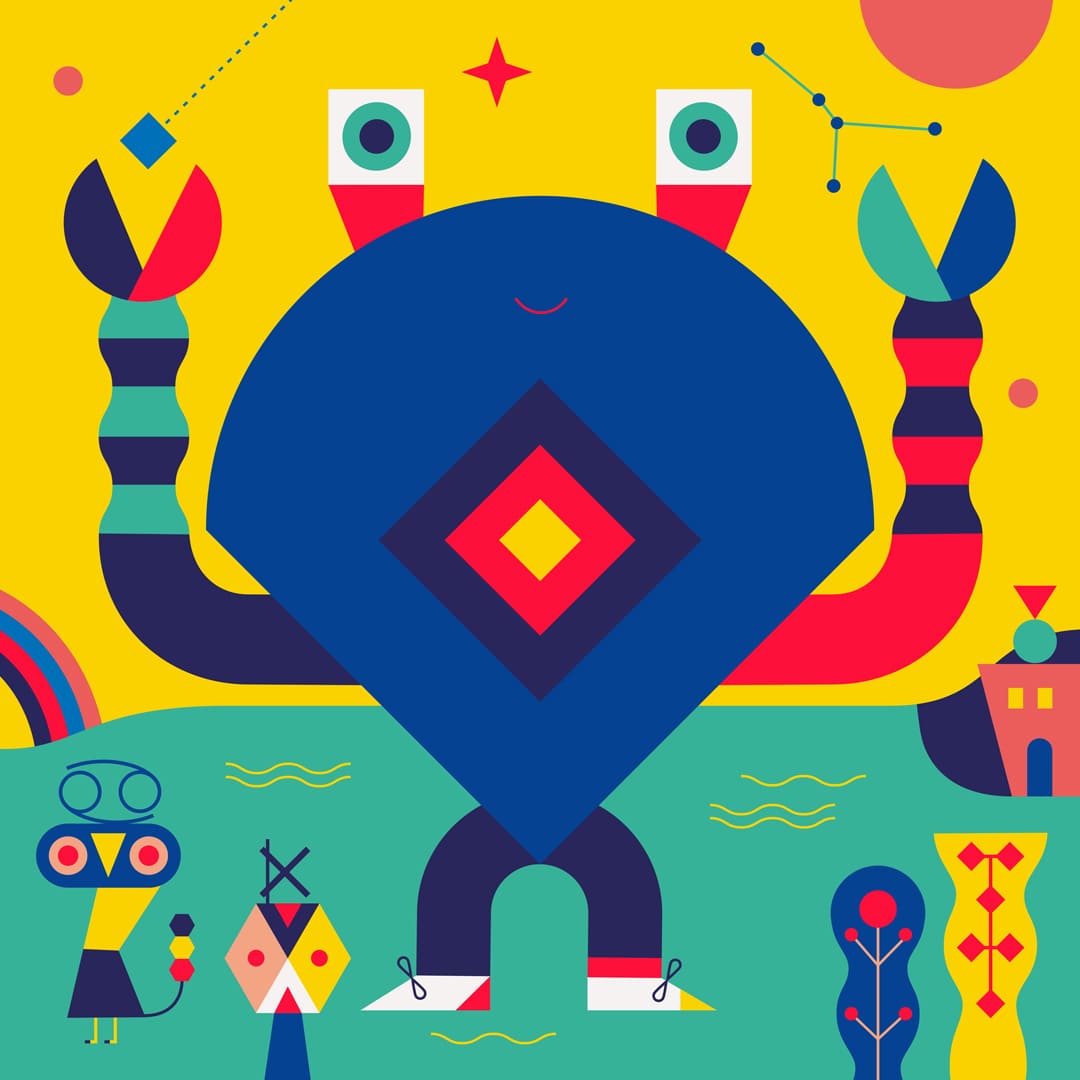 CANCER (Καρκίνος, Cancer, Cancro)
Your mantra of the year: Yes, I can do it! Cancer, you have the opportunity to prove that you are brilliant.
Two complementary forces fight to command your peace of mind. On the one hand, Uranus and Neptune assist you in responding quickly to events and in exploiting to the full your versatility, genius, creativity, and intuition. On the other hand, Pluto, Saturn, and Jove in Capricorn are nipping at your flanks, trying to wound you in your weak spot.
You have many qualities that represent your most mature and aware sides. Whatever you put your mind to, don't back down.
2020 is a year of solutions and reconciliations with respect to situations that in the past have resulted in conflicts and divisiveness. The real challenge will be interpersonal relationships, and you'll be in the final round of a struggle that has existed for some time now.
2020 is the year of questioning, while 2021 will bring you crucial answers.    
On certain moonlit nights, why not pop a foaming bottle of Bolé? Those magical bubbles will make your gemstone, the pearl, bring you better fortune, and your element, water, make you feel whole, particularly with a delicious dish of fish on the table. 

Astrobolé: the zodiac written with tiny bubbles
12 intergalactic travellers will rain down upon the earth, each month, in the guise of richly-illustrated stories that will utilise celestial highways to vividly convey the intimate makeup and mineral profile of Bolé.