09.21.2020

- Art & Design
Astrobolé | Libra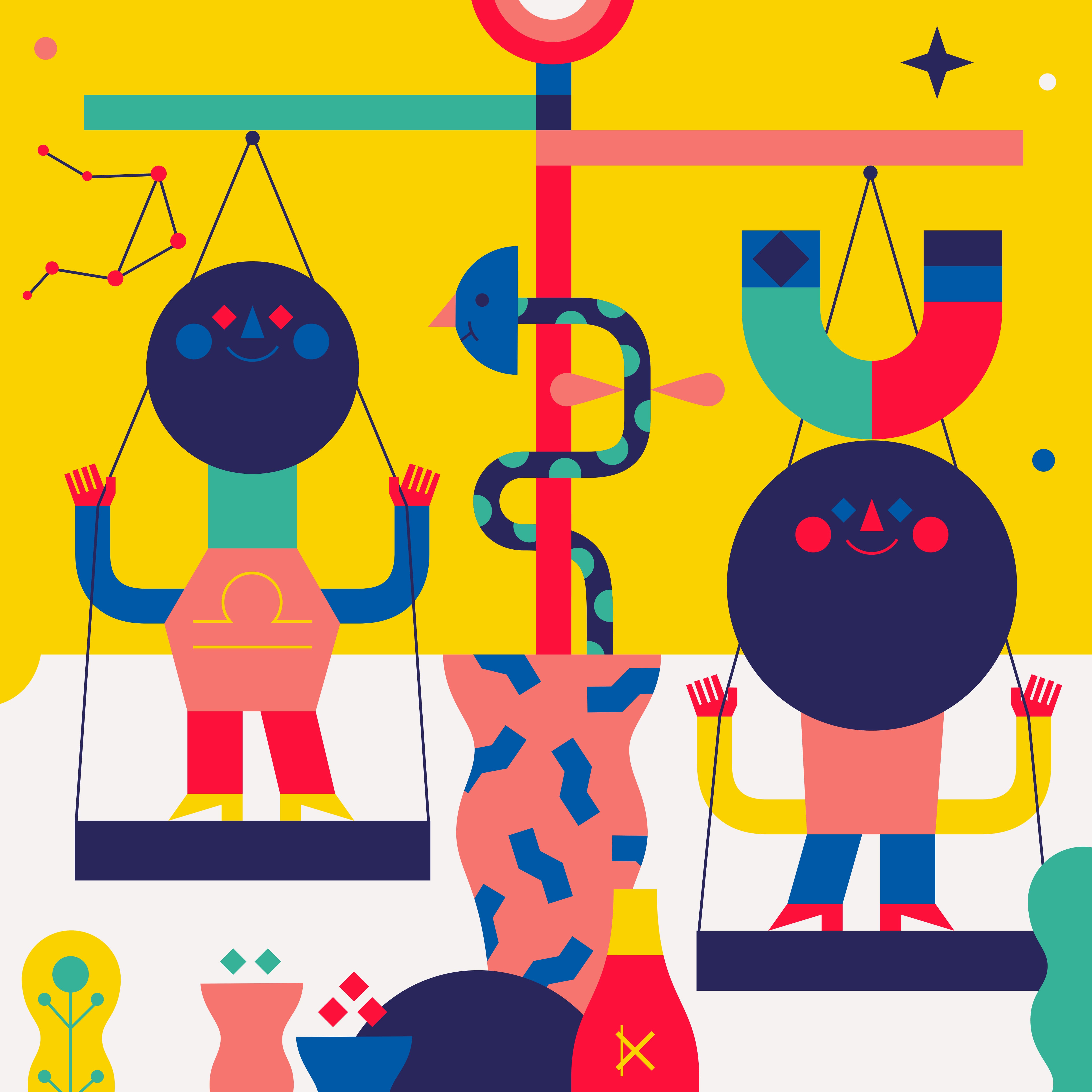 LIBRA (Χηλαί, ὁ ζυγός, Libra)
 
2020 will be a real tightrope walk. Contradictory trajectories will upset everything. Don't let your instinct for trust let you down for one instant. This is the year for resolving issues: some things that are just not working should be shut down. Such obstacles call for mobilising concreteness, strength, and reactive quickness.
Your day of reckoning is simply the culmination of a process aimed at strengthening your "foundation principles" — job stability, solid interpersonal relationships, internal equilibrium, and self-esteem. The outcome of this process will be a huge leap forward: tempered by adversity, you will close out the year as a winner.
Off the starting blocks for trying to recapture a lost romantic interest. You will locate your equilibrium by turning your attention inwards and looking there for what you need, rather than outside yourself. The resonant chord in your own sector of the heavens is the same one tuned in your heart.
If it is true, Libra, that you place great value on how dishes are prepared and presented, and that you love to experiment and push the culinary envelope, why not see what you can do with Bolé's bubbles: doing a
somersault on your tightrope will work wonders in this challenging year!

Astrobolé: the zodiac written with tiny bubbles
12 intergalactic travellers will rain down upon the earth, each month, in the guise of richly-illustrated stories that will utilise celestial highways to vividly convey the intimate makeup and mineral profile of Bolé.