07.22.2020

-
Astrobolé | Lion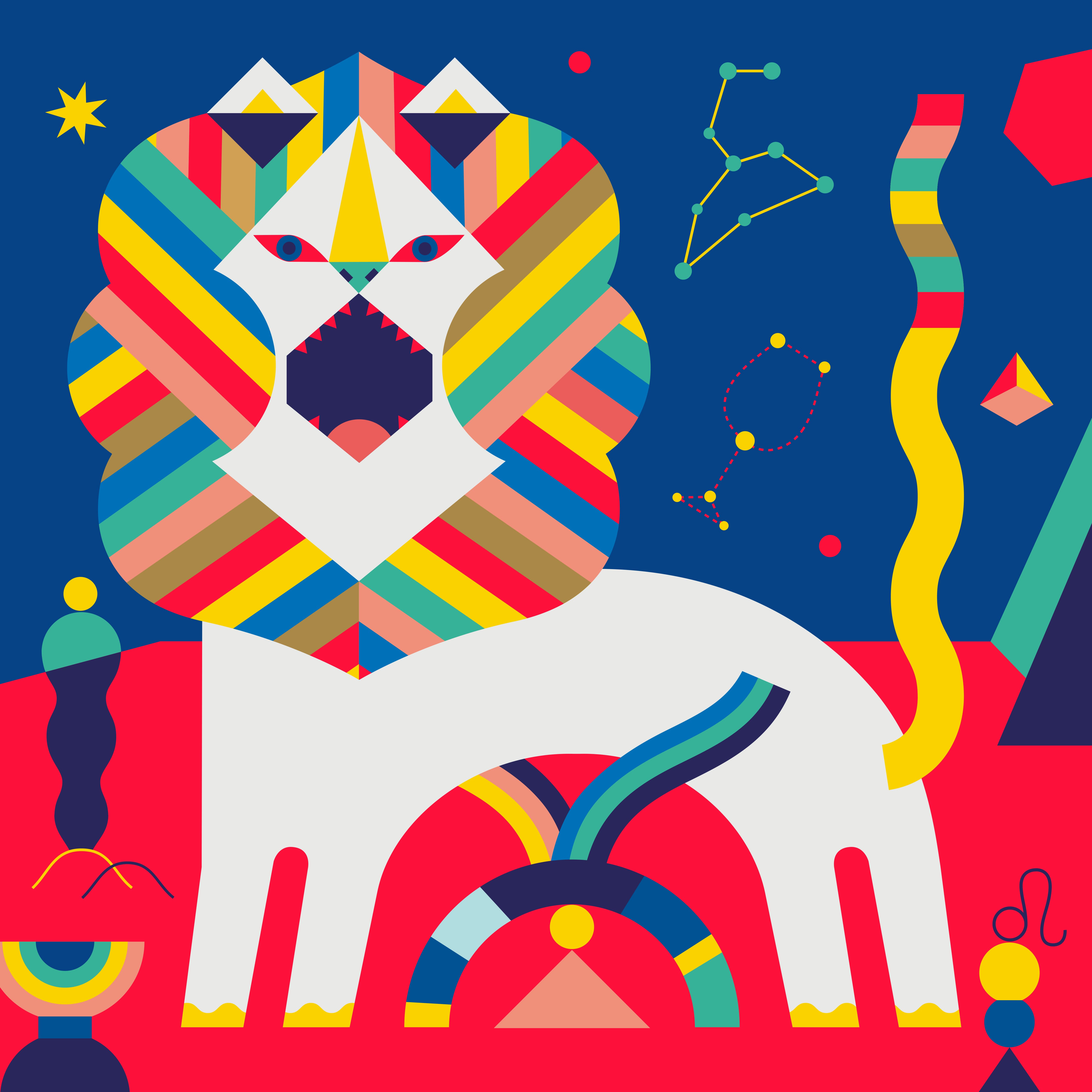 LION (Λέων, Leo, Leone)
No threatening planet on the horizon. Take advantage of this moment to reflect on your life, your achievements, anything that should be jettisoned or changed, and make the right choice. 2020 is forcing you to make decisions.
You don't tolerate situations and relationships that become burdensome; just shake them off, and start housecleaning! (But that may take a few years, unfortunately.) Prune off the old wood to make way for new shoots and take the front stage again.
You'll also have the opportunity to look back and see what your life could have been had you chosen differently. The first part of the year could provide you with paths that will take you back in time, to re-encounter persons lost along the way, possibilities and occasion not grasped, ideas and projects that you once cherished. A plunge into the past whose purpose is to serve up a comparison with the present.
The three rational forces of Jove, Saturn, and Pluto will help you select goals to follow. You can continue being magnificent in creating inspiring beauty, but you'll have to create something more concrete and practical as well. If you are more practical, 2020 will bring you some clarity.       
Bolé's bubbles will light up your night, and since you are ruled by the Sun and hate darkness, that will bring you great joy, the energy of fire, and the warm pleasure of being together.

Astrobolé: the zodiac written with tiny bubbles
12 intergalactic travellers will rain down upon the earth, each month, in the guise of richly-illustrated stories that will utilise celestial highways to vividly convey the intimate makeup and mineral profile of Bolé.