08.27.2018

- Events
Boléxplosion - At Salùt, summer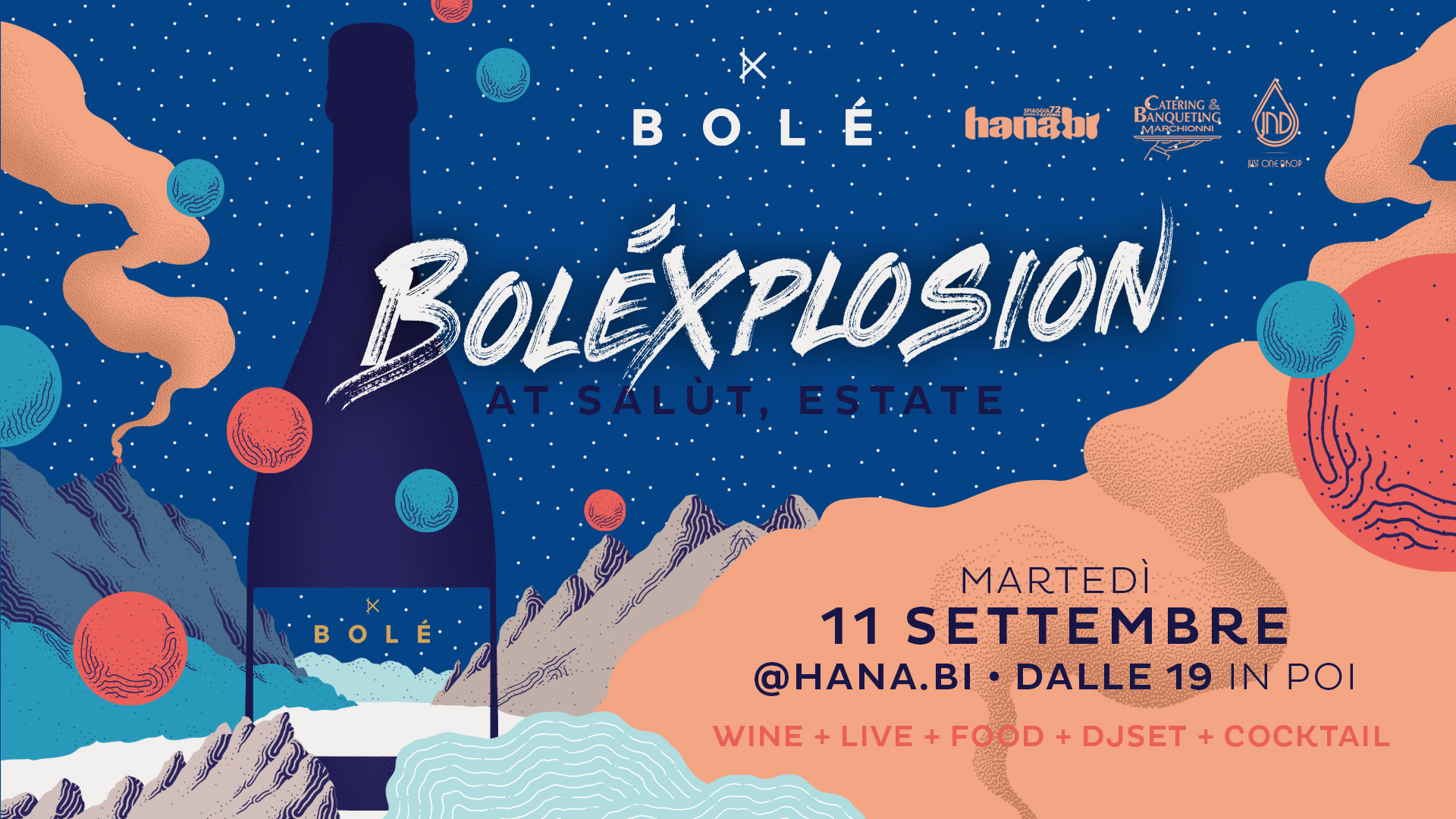 WINE + LIVE MUSIC + FOOD + DJs + COCKTAILS
Boléxplosion - At Salùt, summer
Tuesday 11th September
7pm 'til 1am
Hana-Bi, Marina di Ravenna
FREE ADMISSION


From the hill to the riviera, passing through the most fascinating villages of our territory, bright, engaging and unstoppable bubbles have illuminated the sky of Romagna throughout this hot summer, projecting their light on new, unexplored horizons.
After passing through our space, the comet Bolé explodes on the beach of Hana-Bi to celebrate the end of summer: a party dedicated to the Romagna bubbles that will represent the crux of territory, new horizons, movement and energy.
An evening, from 7pm to 1am, where aperitifs, wine, cocktails & food will accompany two performances by songwriters and musicians, followed by vinyl DJ sets spinning avant-garde records from the 50s to present day.


WINE
Bolé Wine
FOOD AREA
Marchionni Catering & Hana-Bi
COCKTAIL ZONE
Just One Drop - Catering & Consulting The Noble Experiment a >
LIVE MUSIC
The Long Goodbye
Marco Zanotti & Fabio Mina
DJs
ToffoloMuzik dj
Chris Angiolini


We salute the summer to the rhythm of Bolé, and capture new energy for a sparkling winter.
Are you ready to get intergalactic?
Let us know on the event page!