07.31.2018

- News
Visions - shoot preview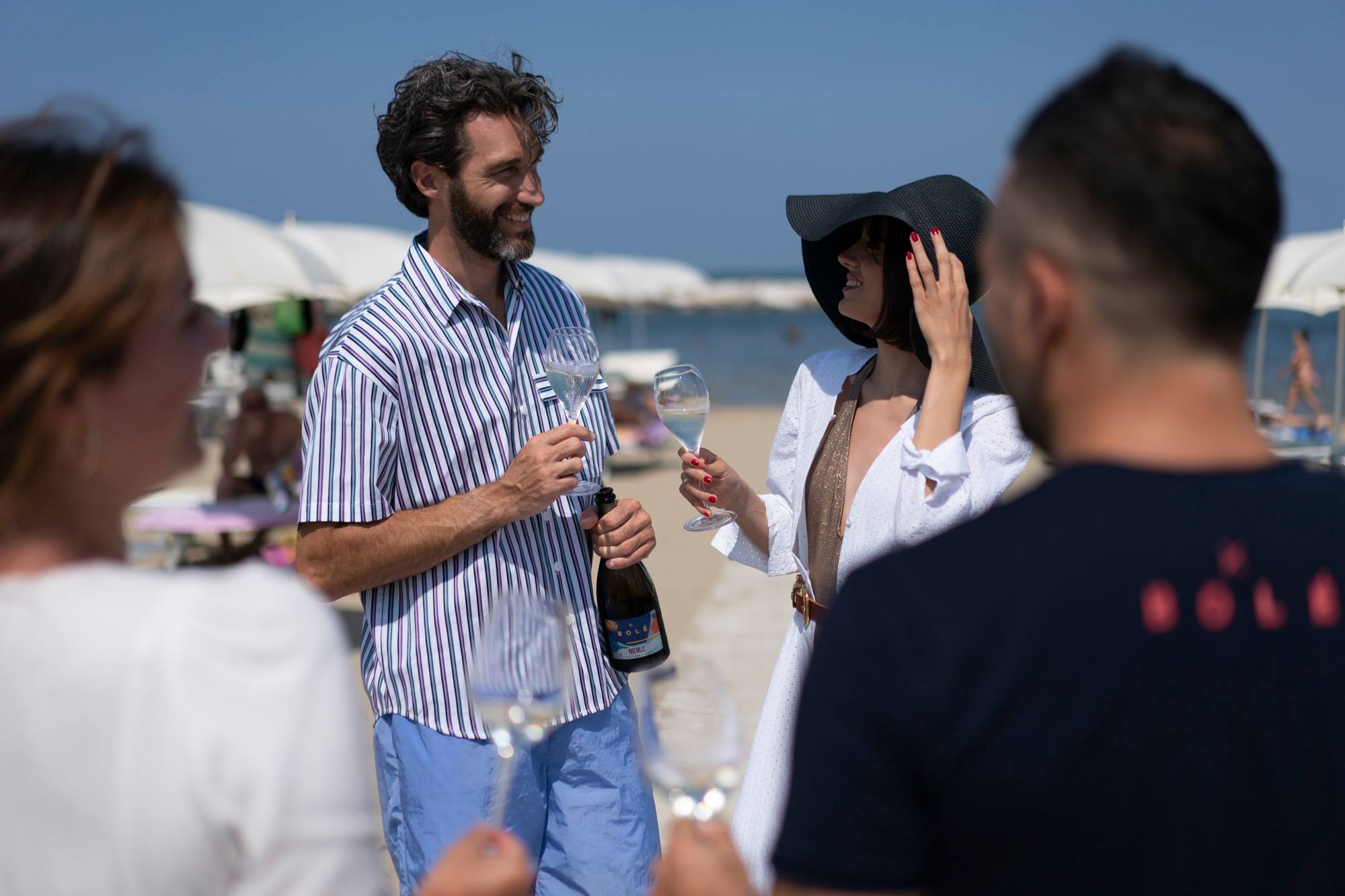 This summer the sky of Romagna shines with a sparkling and contagious light: these are the revolutionary bubbles of Bolé, precious gems that shine out to new horizons ready to be explored.
Bolé tells a story of vision and courage, of research and passion, of ideas and synergy.
This wine draws its strength from the richness of a land, Romagna, and takes shape from the hands of 21 thousand growers who, together with expert winemakers and an energetic and close-knit team, want to return prestige to the whole of Romagna.
Bolé is the first Novebolle DOC - Romagna DOC Spumante - born to remind us to dream big, to not be afraid to collaborate and create networks, to think new ways to join shared objectives, and to look to the future together.
Only by collaborating can new, vibrant goals be achieved.
A special thanks to all the people who enthusiastically participated in the realization of this story!
Here preview some shots of the shoot, to express the vision contained in a sip of Bolé.
Follow the path of this supernova, drink Bolé!
#bolewine #novebolle
Photo - Marco Onofri
Models - Lisa e Stefano
MUA - Barbara Stella makeup artist
Shops - King Size Cesena, Periferica 513, Sapigni Abbigliamento
Bags - Fiori d'incenso.
Locations- Turchi Farm, Maré, MAMATéRA