09.03.2019

- Events
BOLÉBITES
Bolé is a way to toast, explore, find the right energy to try new things and get involved!
A Romagna sparkling wine becomes the pretext for traveling, discovering places, people and their stories. To collaborate, give value, and introduce the curious to an adventurous territory!
With this mantra in our hearts, we asked ourselves how to combine the thirst for discovery from those who want to get to know Romagna better, with the desire of our favourite places to tell the world who they are, what they do, and why you should be curious!
BOLÉBITES is a new themeatic project for summer 2019, launching in June. We are constructing a real road map of our favourite places, from the coast to UNESCO city centres, where the common denominator is a surprising recipe between research, people, ingredients, and style.
Through our passion for discovery and exchange of ideas, we are bringing you a series of gastronomic collaborations, that take you from brunch to aperitivo hour, through dinner, until the end of the night!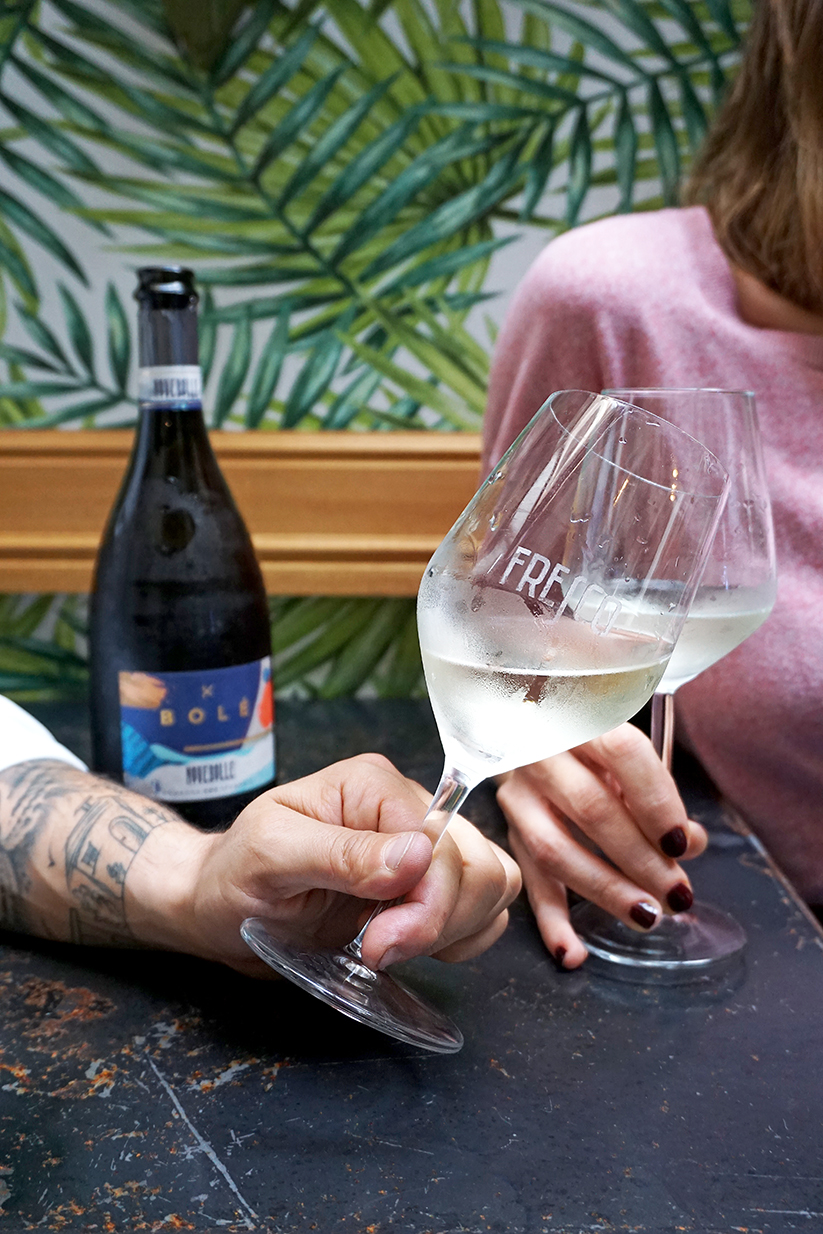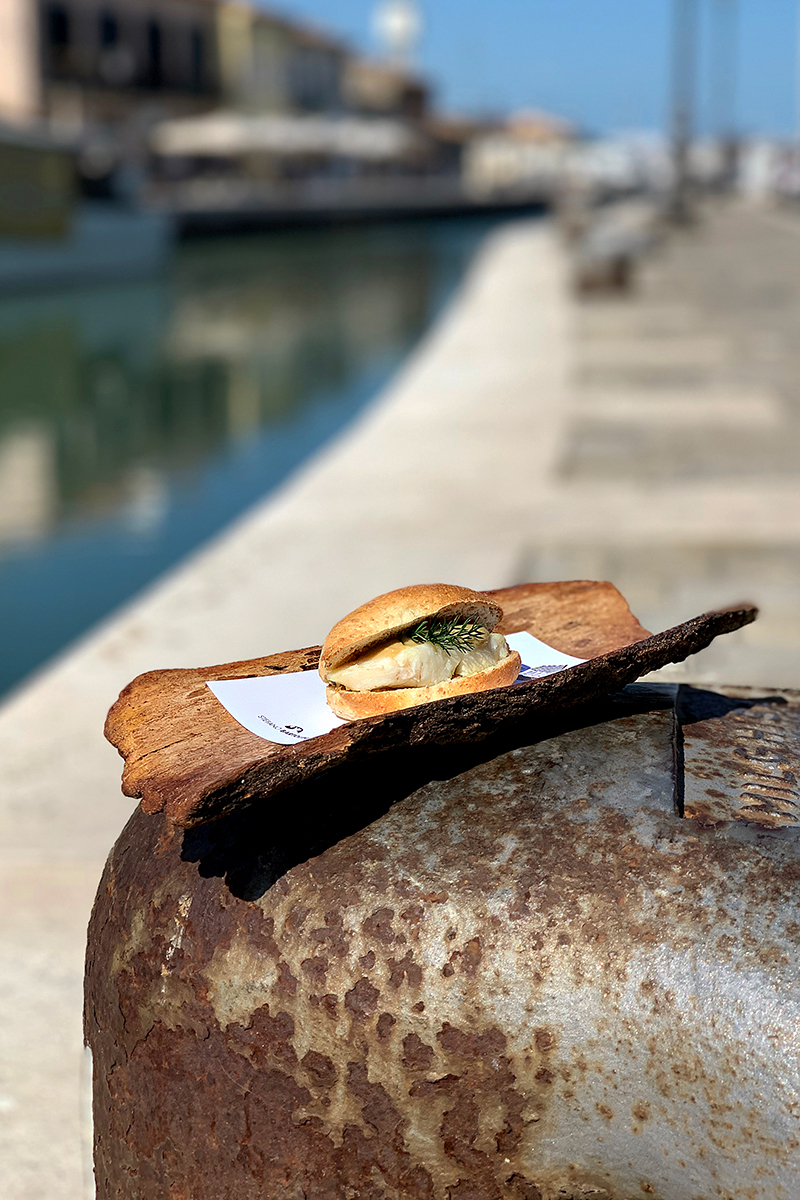 Get to know Romagna's finest culinary talents and mixologists as they create ad-hoc dishes and drinks in dialogue with Bolé. From traditional ingredients, to contemporary experimentalism, the project is a daring venture or those who like to think outside the box!
Each week we will be exploring a different locale, telling the story of the passions of the people who make it so special, and opening the door wide as an invitation to explore new horizons with us!
Stay tuned for our first featured spot, and prepare yourself to experience the real Romagna through the eyes of the people who know it best. BOLÉBITES – get ready for an adventure!
#bolebites #bolewine #bollicineromagnole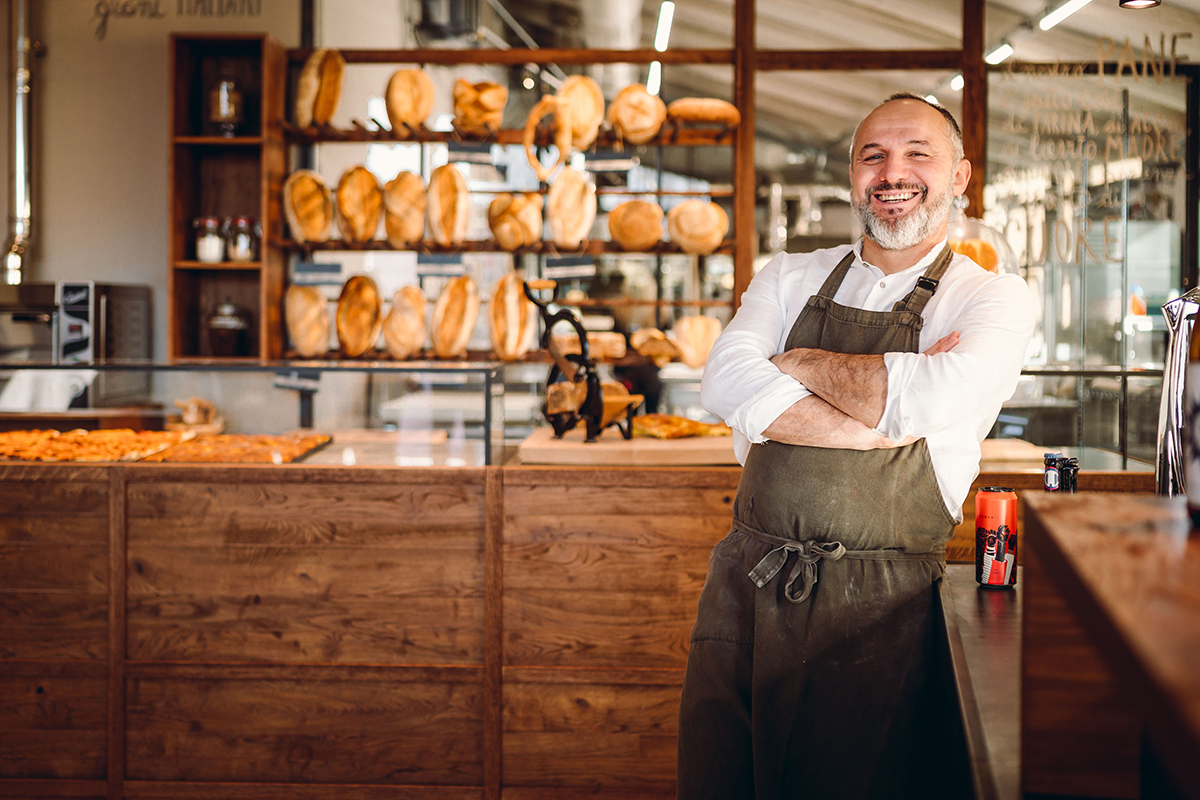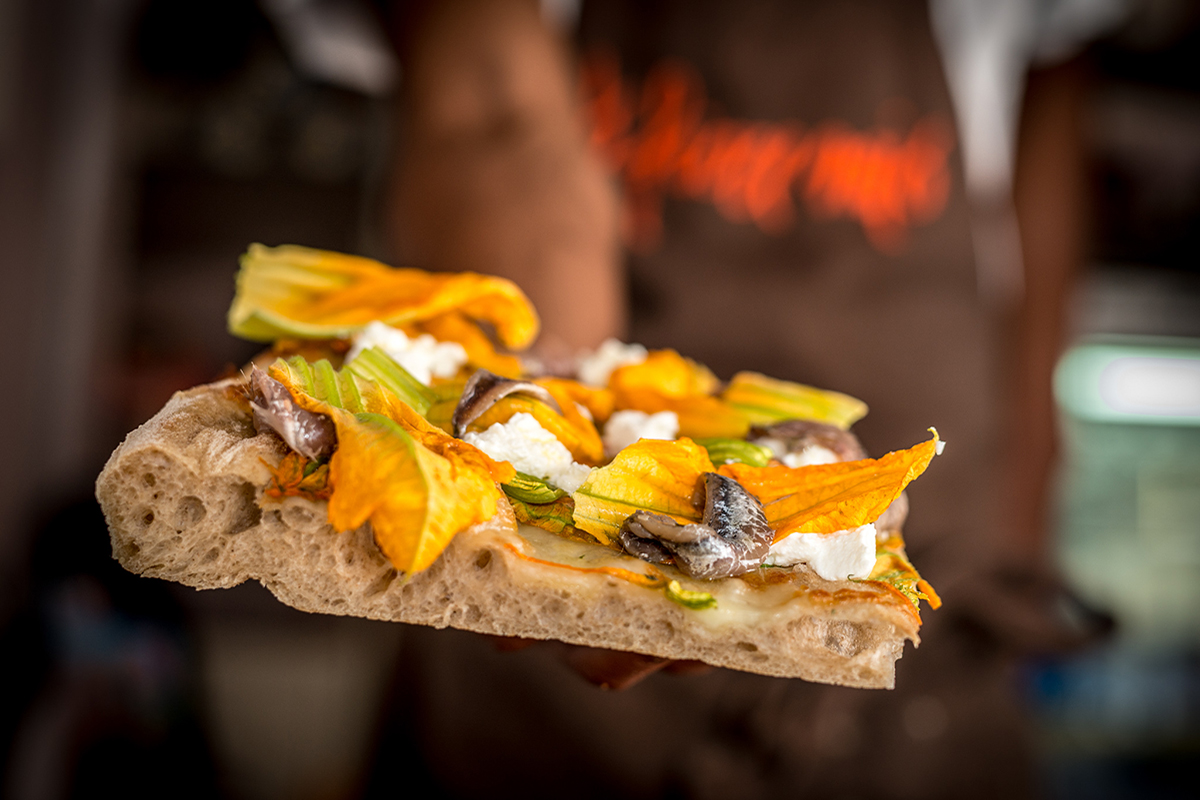 This Week
'O Fiore Mio Hub
Fourteenth stop: 'O Fiore Mio Hub for an aperitif along the banks of the Lamone in Faenza.
Welcome to 'O Fiore Mio Hub, the latest project of Davide Fiorentini: master baker and protagonist of the revolution in the world of pizza.
On the one hand a shop, and on the other a craft production workshop, at 'O Fiore Mio Hub the air smells of pizza, bread and leavened products, sweet and savory.
Davide Fiorentini wanted to create a bakery which is also a place to bring people together and to make them understand the value of craftsmanship. All this in the city that has always been the heart of 'O Fiore Mio. 
The Hub is a bright space, made of wood and glass, with an open laboratory. For sale, in addition to bread and pizzas, to be consumed there or take home, there is a wide sweet and savory offer for breakfast or as a snack: croissants, cakes, biscuits.
The world 'O Fiore Mio, born in Faenza in 2011, is tied to tradition, to the land, to manual skill: a path of quality and an idea of ​​pizza that combines raw materials of excellence, craftsmanship and creativity, choices and attention to the customer's well-being.
Tasty, fragrant and moreish pizzas are made using stone-ground organic flour without added additives. Leavening and maturation extends from 24 to 48 hours, and toppings are inspired by the traditions of the territories and rigorous seasonality to give to the customer the opportunity to eat according to the rhythms of nature.
'O Fiore Mio is for all tastes: the fillings also meet the different needs of the customer, and vegetarian and vegan proposals, as well as dairy-free ones, are always covered.
Our choice? Bufalina (tomato, buffalo, basil) and Courgette flowers and Anchovy
In the glass? Pure Bolé.
When to go? All day, every day, from 7.30am to 9.30pm.​
Explore all the tastes of Romagna!
#bolebites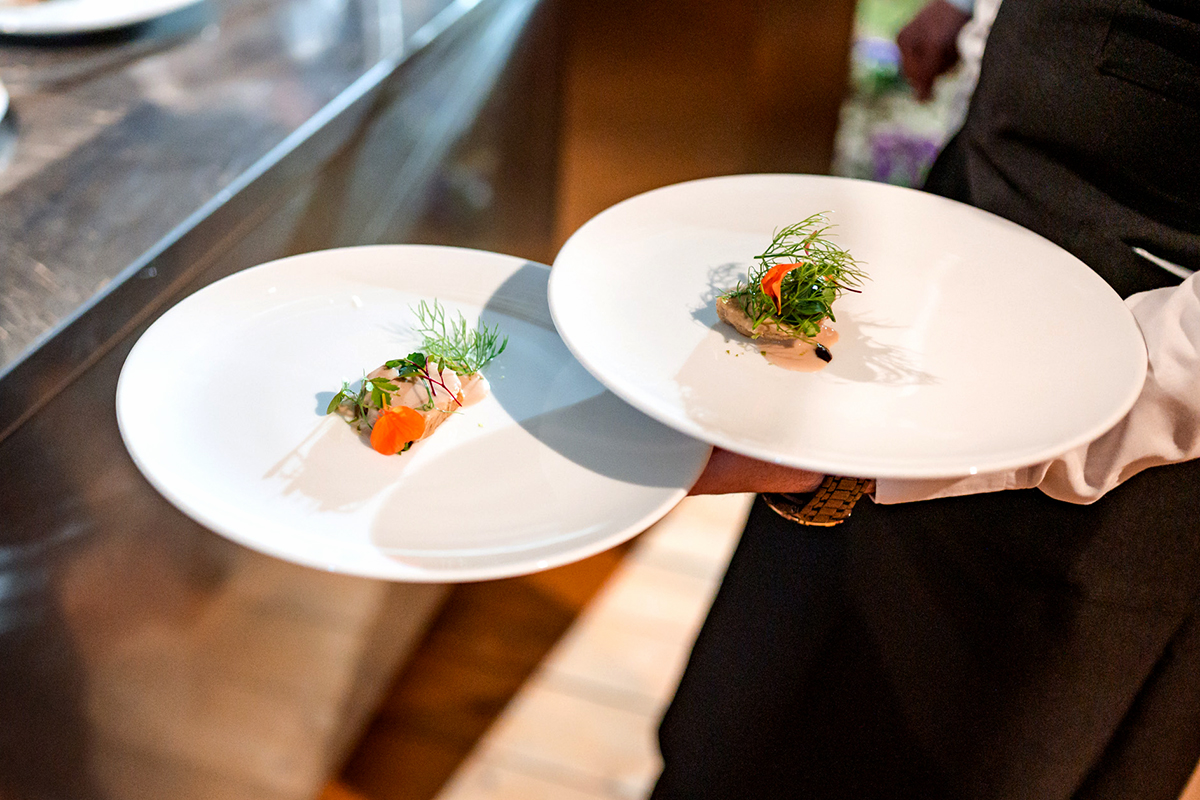 BOLÉBITES 2019
The places
Acquadolce, Cesena
Big Bar, Forlí
Cala Zingaro, Milano Marittima
Ca' de Be', Bertinoro
Coco Loco, Marina di Ravenna
Cucina del Condominio, Ravenna
Da Andrea, Cattolica
Fresco, Ravenna
Hana.bi, Marina di Ravenna
L'Ingrata, Rimini
La Rotonda, Lido Adriano
Maré, Cesenatico
Nécessarie, Rimini
Osteria Bartolini, Cesenatico
Piazza Nuova, Bagnacavallo
Quel Castello di Diegaro, Cesena
Sardineria, Cesena
Scalo 17, Cesenatico
Trattoria Petito, Forlí
Vista Mare, Milano Marittima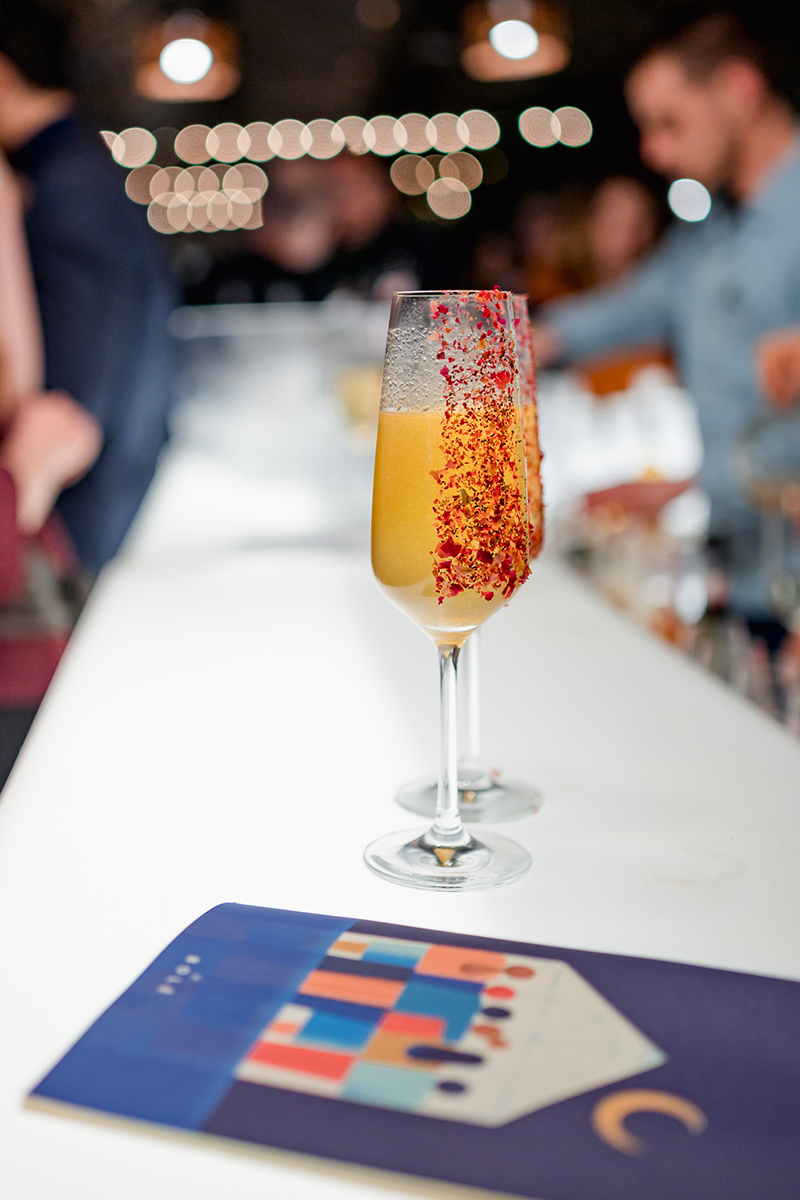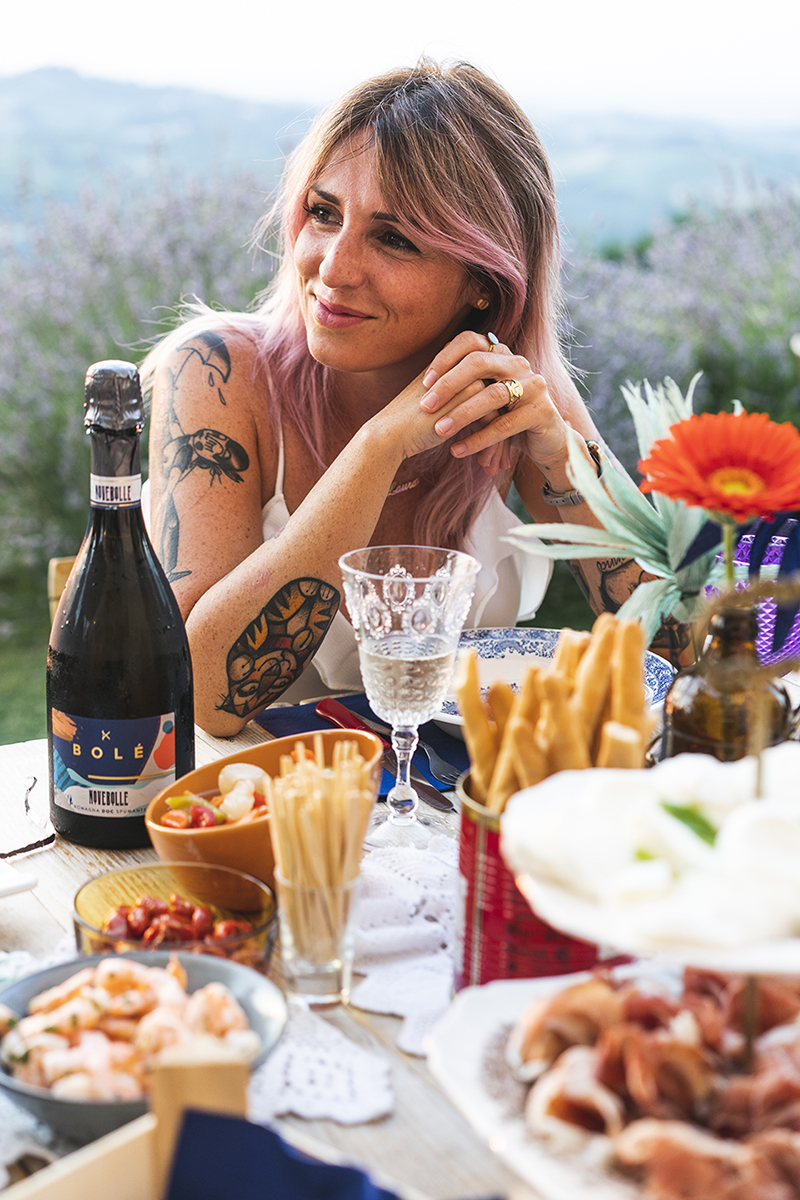 BOLÉBITES 2019
Archived Bites
Nécessaire, Rimini
Our choice: Italian tapas - seared mackerel, cod croquettes, and tomato scarpetta.
AcquaDolce, Cesena
Our choice: Little Italy: pancakes with Apulian stracciatella, fresh rocket and Italian prosciutto. Prepared by Chef Dan.
Osteria Bartolini, Cesenatico
Our choice: Calamari with crunchy zucchini
La Rotonda, Lido Adriano
Our choice: Spaghetti "Mancini", cacio cheese, broad beans and oysters.
Scalo17, Cesenatico
Our choice: Cantatae Herbae - Green Chartreuse | Vermouth Oscar 697 Bianco | Memento | Bolé
Hana-bi, Marina di Ravenna
Our choice: Galician octopus, followed by a dessert of mascarpone, yogurt, caramelized pineapple and rice wafer
Ca' de Bè, Bertinoro
Our choice: The queen of Romagna's street food: piadina and prosciutto, or as we say here la pìda e' parsòt!
La Cucina del Condominio, Ravenna
Our choice: Fried vegetarian 'meatballs' with basil pesto.
La Sardineria, Cesena
Our choice: Ceviche of amberjack, prawns and shrimp with passion fruit emulsion prepared by Chef Pietro.
Osteria di Piazza Nuova, Bagnocavallo
Our choice: Veal cutlet, olives, rocket and cashew pesto, smoked burratina and toasted brioche
Cala Zingaro, Milano Marittima
Our choice: Salted cod and prawn croquettes, home made mayonnaise
Coco Loco, Marina di Ravenna
Our choice: Shrimp tartare, tomato water, burrata, capers, olives and Carasau toast
Maré, Cesenatico
Our choice: Croque Madame with house-made bread