11.23.2019

- Events
BOLÉBITES: Christmas Edition
BoléBites Christmas Edition, the Bolé holiday road map
Our gastronomic journey to discover Emilia-Romagna continues with new stops for a special edition dedicated to Christmas!
Now that the last leaves on the trees swing to the rhythm of a breath of fresh, sparkling air, we welcome the season of encounters and sharing, chatter, hugs, and flavors of comfort. It's time for new discoveries.
It will be a winter dedicated to the taste and pleasure of being together, with weekly appointments to discover the bars and wine shops where to find Bolé, to meet and stop to enjoy Christmas, or to bring bubbles to your home or your friends.
Involve your loved ones, join the journey!
#bolebites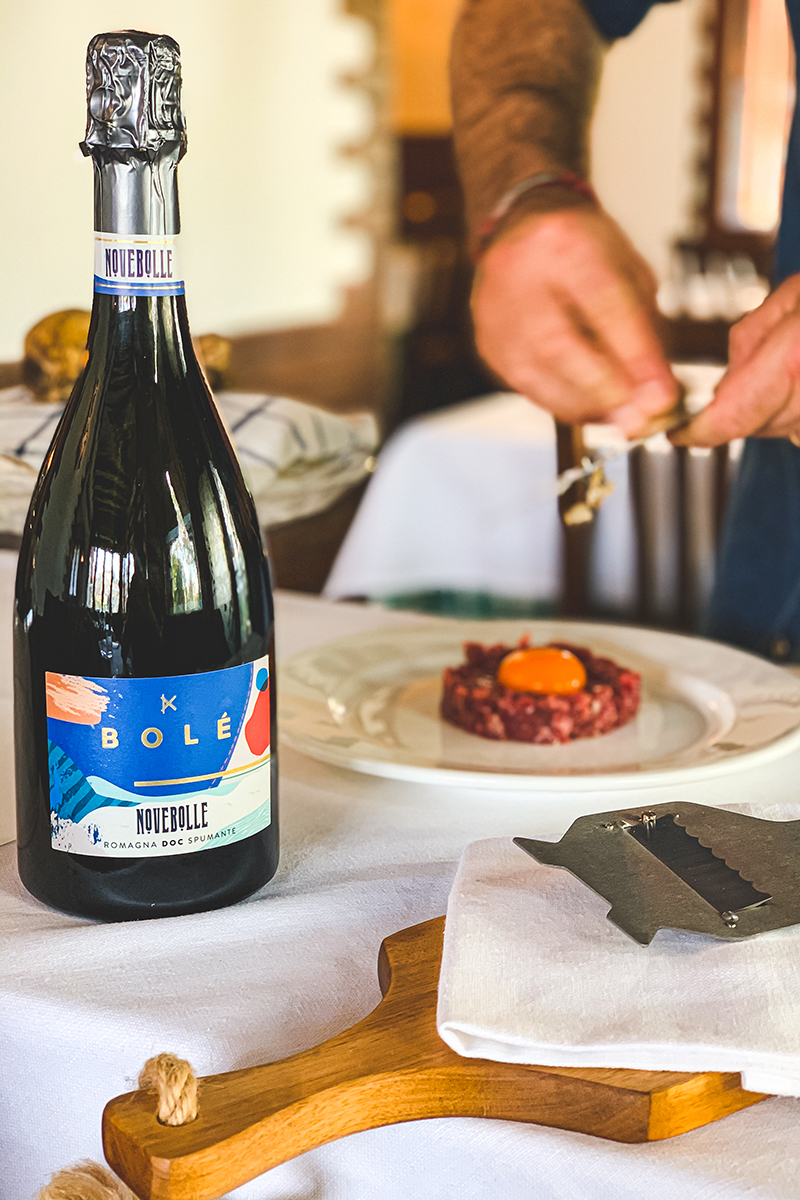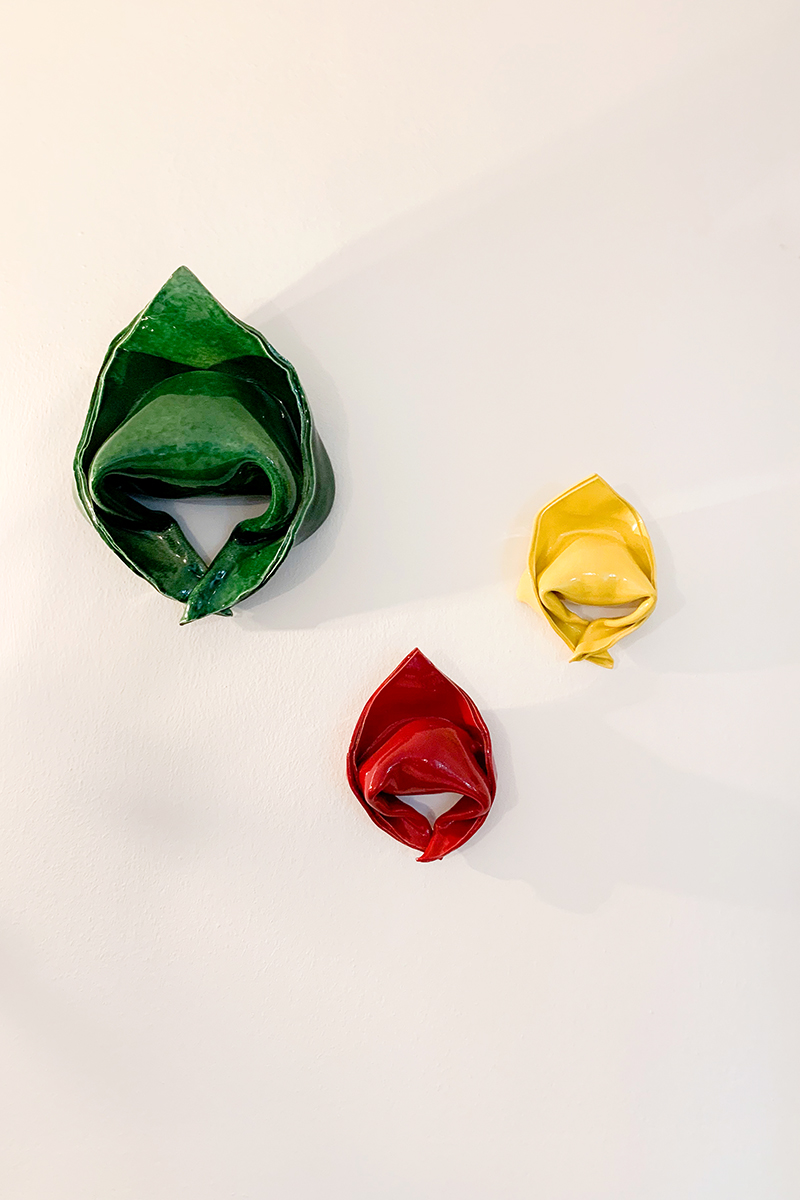 This Week
Da Massimo
Sixth stop: Trattoria da Massimo, for a break dedicated to the best traditions of Emilia-Romagna.
At the gates of Rubiera, Trattoria da Massimo is a place that feels like home, perhaps Grandma's kitchen, where one can savour recipes of the past prepared with care and love.
Careful choice of genuine and local products, fresh pasta pulled by hand, selected meats: the kitchen offers unique and authentic dishes from the tradition of a region that has made an art of good food.
A real journey to discover the tastes of Emilia Romagna: Luca and Martina's mission is to transmit their love for local cuisine.
Here you will always be greeted with a smile and a glass of wine!
Our choice? Beef tartare with white truffle and a hot plate of cappelletti in broth.​
In the glass? Bolé!
When to go? Find out the holiday opening hours on the Trattoria page!​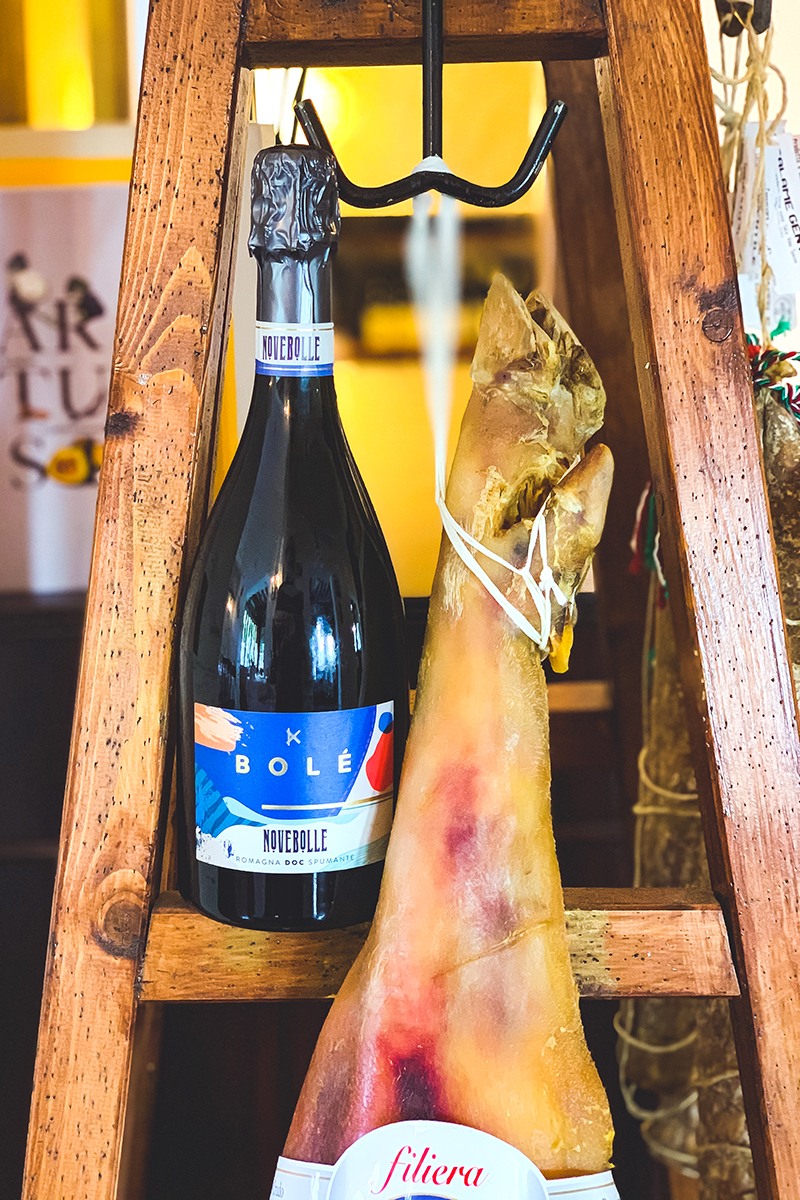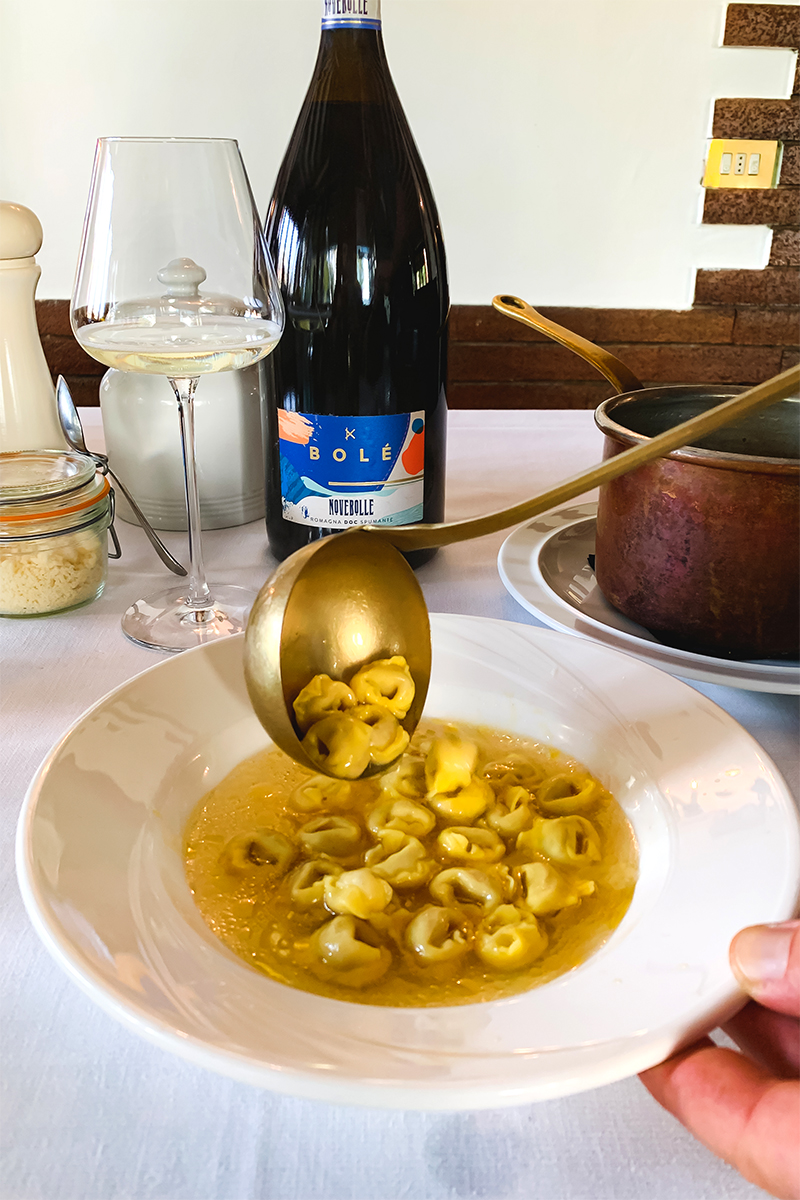 BOLÉBITES 2019: Christmas Edition
The Places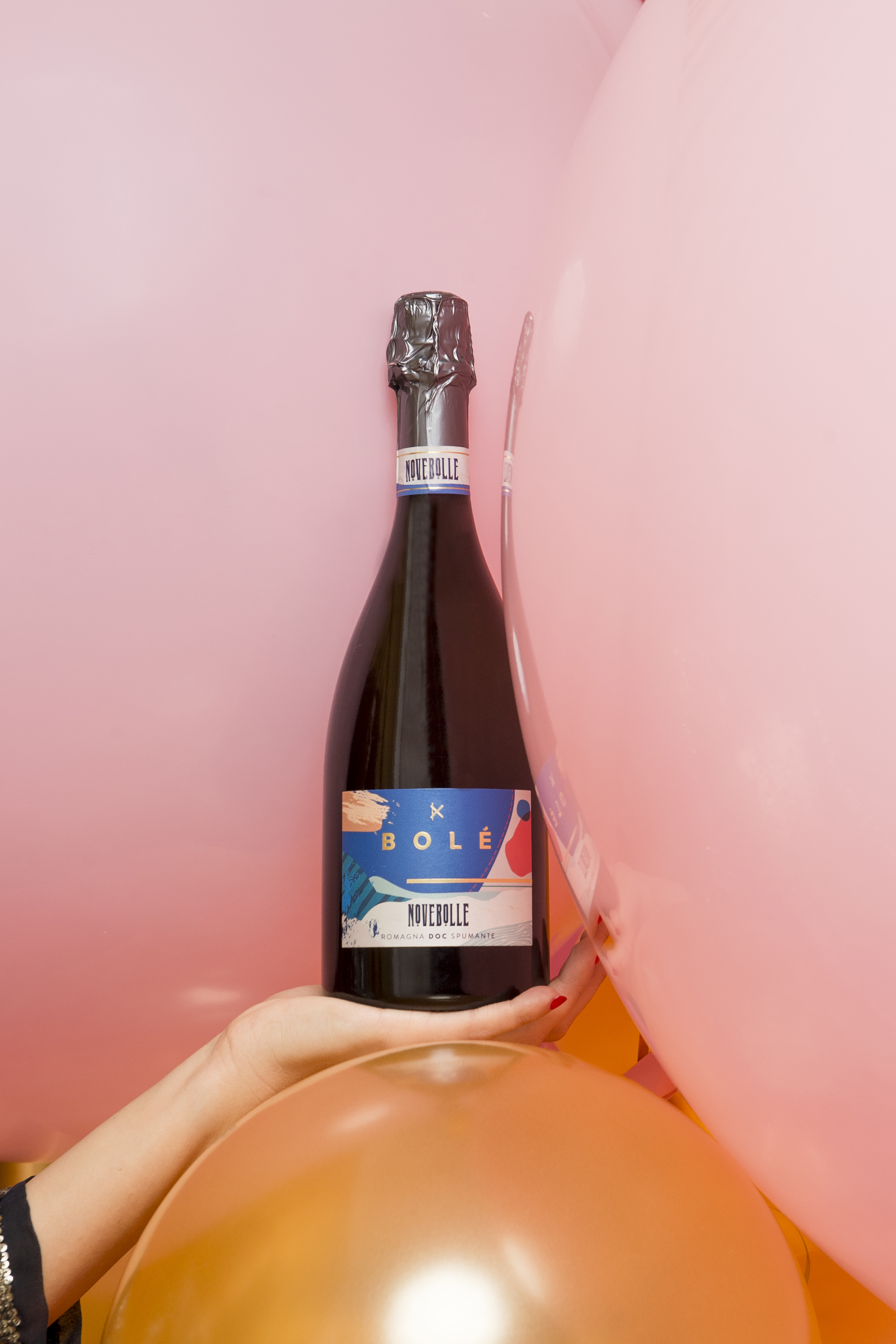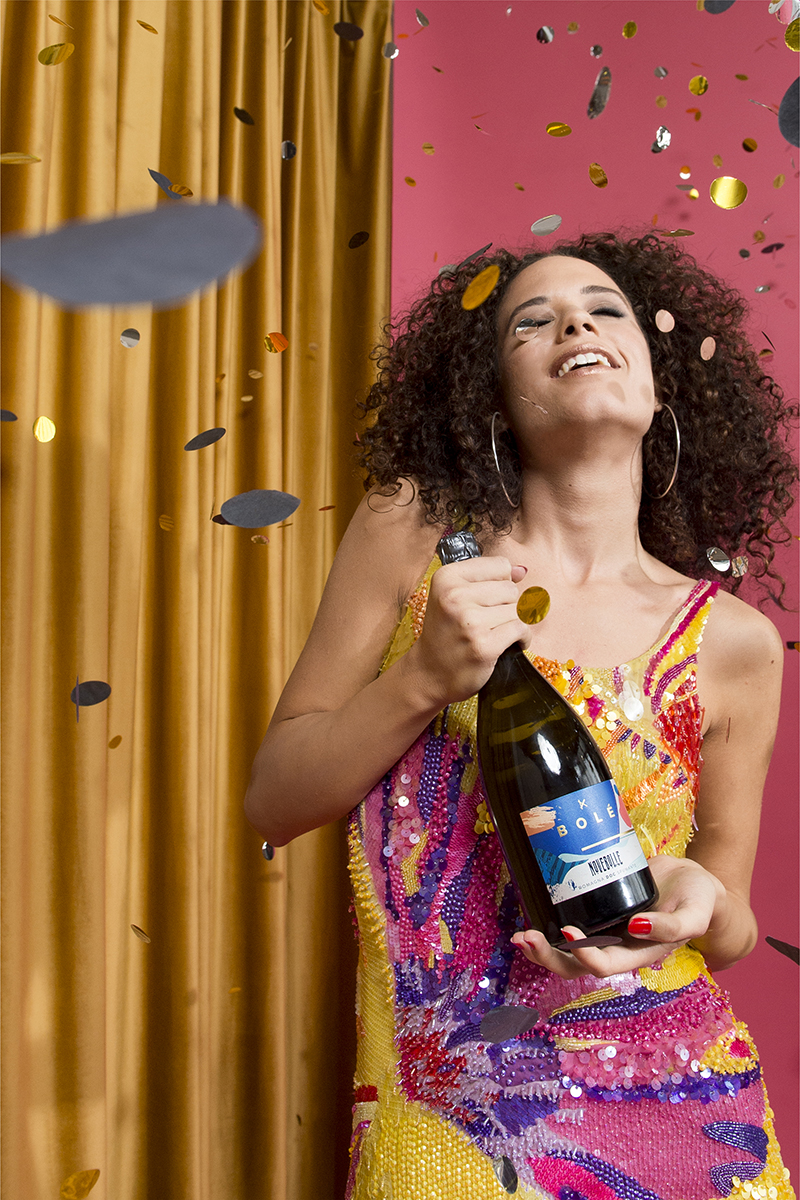 BOLÉBITES 2019
Archived Bites
La Campaza, Ravenna
Our choice: 
Rustic potato with anchovy and pomegranate
Homemade shrimps marinated in honey with porcini, samphire, and pine nuts
Chocolate mousse with candied orange, currant and biscuit crumble
Trattoria Cubana, Marina di Ravenna
Our choice: The famous dishes: spaghetti with seafood and grilled imperial prawns, and 'Il cappello del corsaro': puffed pastry with paprika stuffed with sea bass, scallops and aubergines on a cream of clams, saffron and potatoes, and flakes of black truffle.​
i-Suite, Rimini
Our choice:  The exclusive FLOATING APERITIF served directly in the i-CE AGE pool
Quel Castello di Diegaro, Cesena
Our choice:
Rigatoni "Pasta Mancini" with cream of chickpeas, mussels and sun-dried tomato croutons.
Tuna tartare and salted 'crema Inglese'
Cuttlefish in fettuccine, bergamot oil, pistachio.
Casa Spadoni, Faenza
Our choice: Tagliatelle with meat sauce, to feel at home, and the most famous dish of our region, piadina