08.03.2018

- Events
Brigata del Diavolo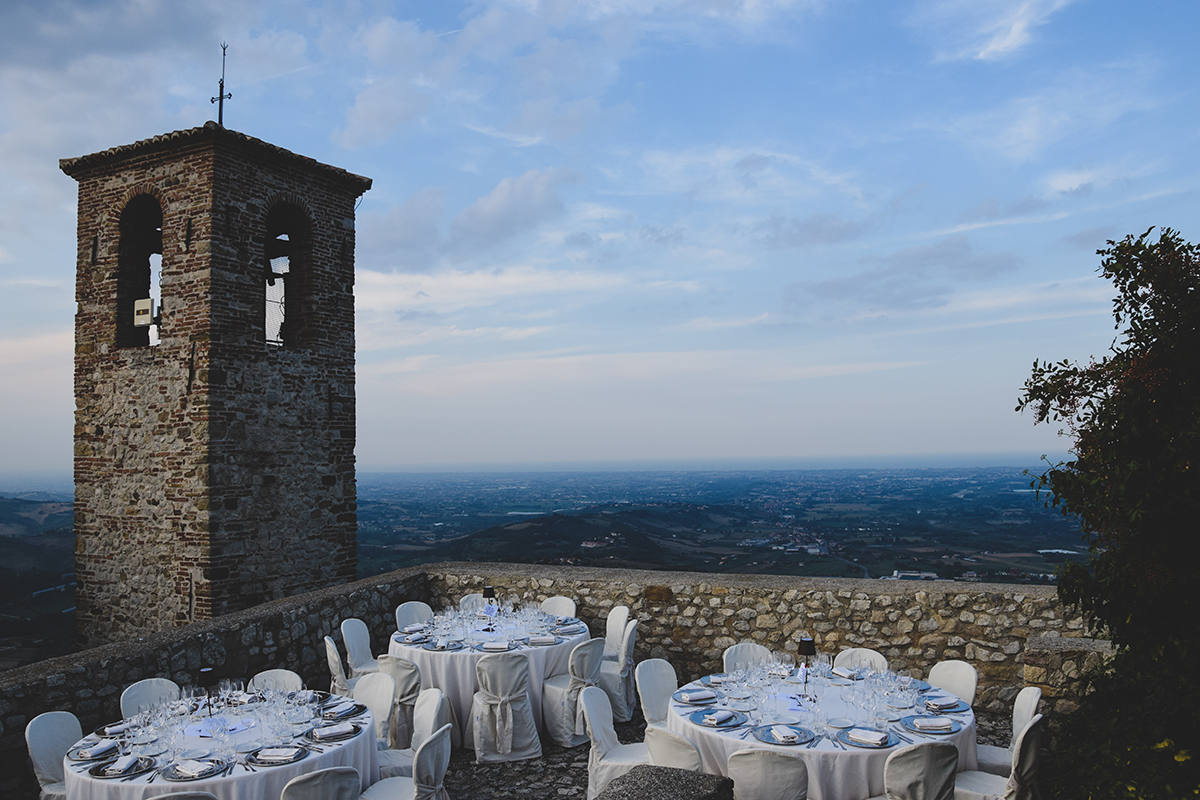 A group of cooks, new life to the kitchen, opportunities that make you meet, discover places, entertain and grow culture in the space in which we live, and that which belongs to us.
Food, which fills the landscapes, the most beautiful and precious, but also the most hidden and silent. The most dense and forgotten- those which regenerate the spirit.
We leave behind our restaurants and bring professionalism to the wider territory, spreading seeds of curiosity and interest in villages, towns and castles of Romagna.
La Brigata del Diavolo, The Devil's Brigade, with its 17 chef-ambassadors for the territory that have always given new life to the kitchen is the new project, conceived by Fausto Fratti, which creates opportunities to uncover the magical places of the territory, Romagna.
Bolé with its Romagnola bubbles is honored to be a partner and a deep supporter of a journey that projects this little part of the world, that for us is home, to new horizons, and makes it live as if it was suspended between clouds and dreams.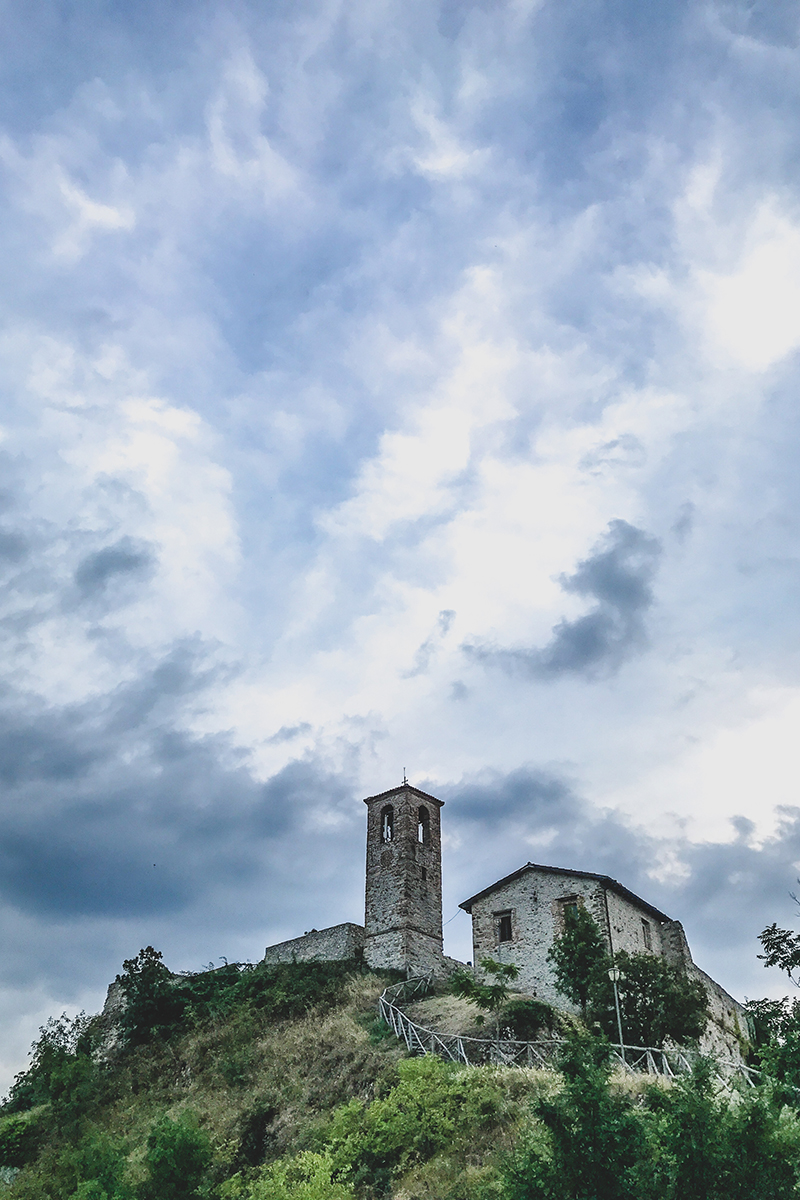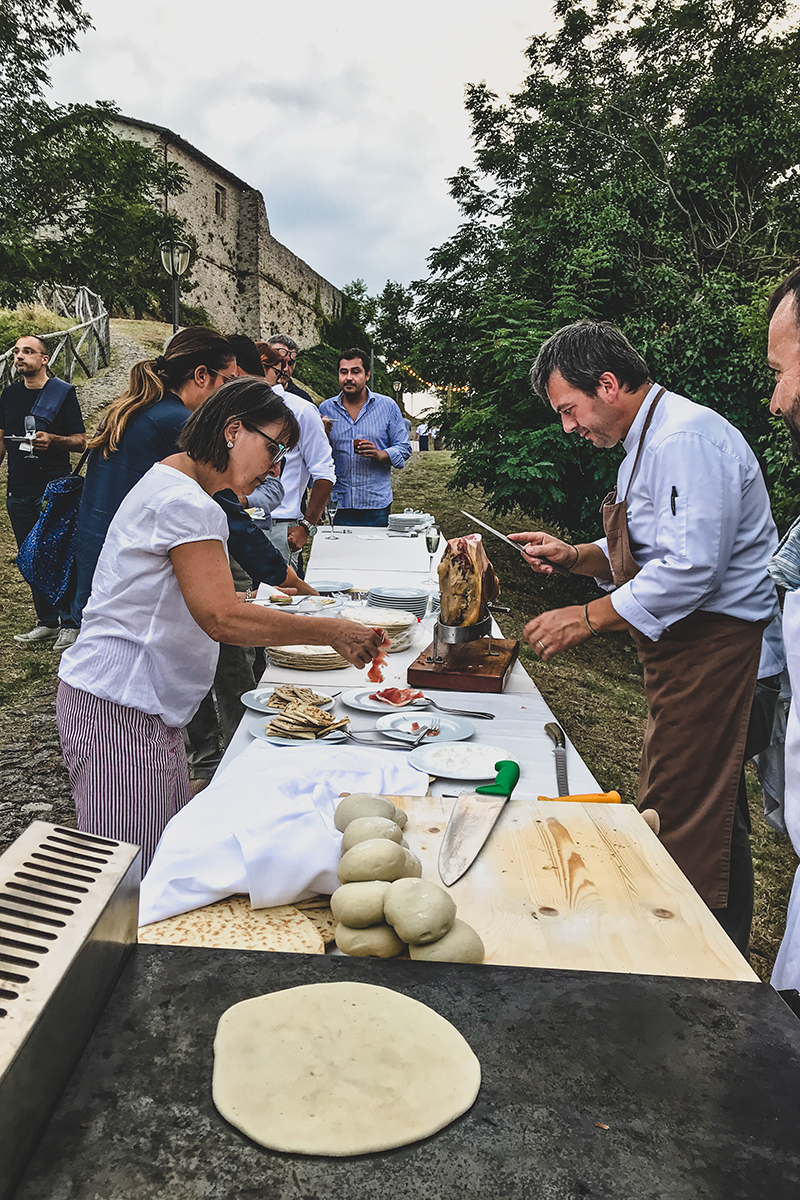 Saturday, July 28th, on Monte Castello di Scorticata, La Brigata del Diavolo made its debut in homage to the history of our places, to the wonderful views of the hill, to the skill of those who can transform a food into a great dish, to the beauty that is close to us.
We flew, with lightness and wonder, between echoes of history and dreams about the present. In the kitchen:
Riccardo Agostini - ristorante Piastrino Pennabilli, Rimini
Omar Casali - Marè, Cesenatico
Alberto Faccani - Magnolia, Cesenatico
Massimiliano Mussoni - La Sangiovesa, Santarcangelo
Paolo Raschi - Ristorante Guido, Miramare
Silver Succi - Quartopiano, Rimini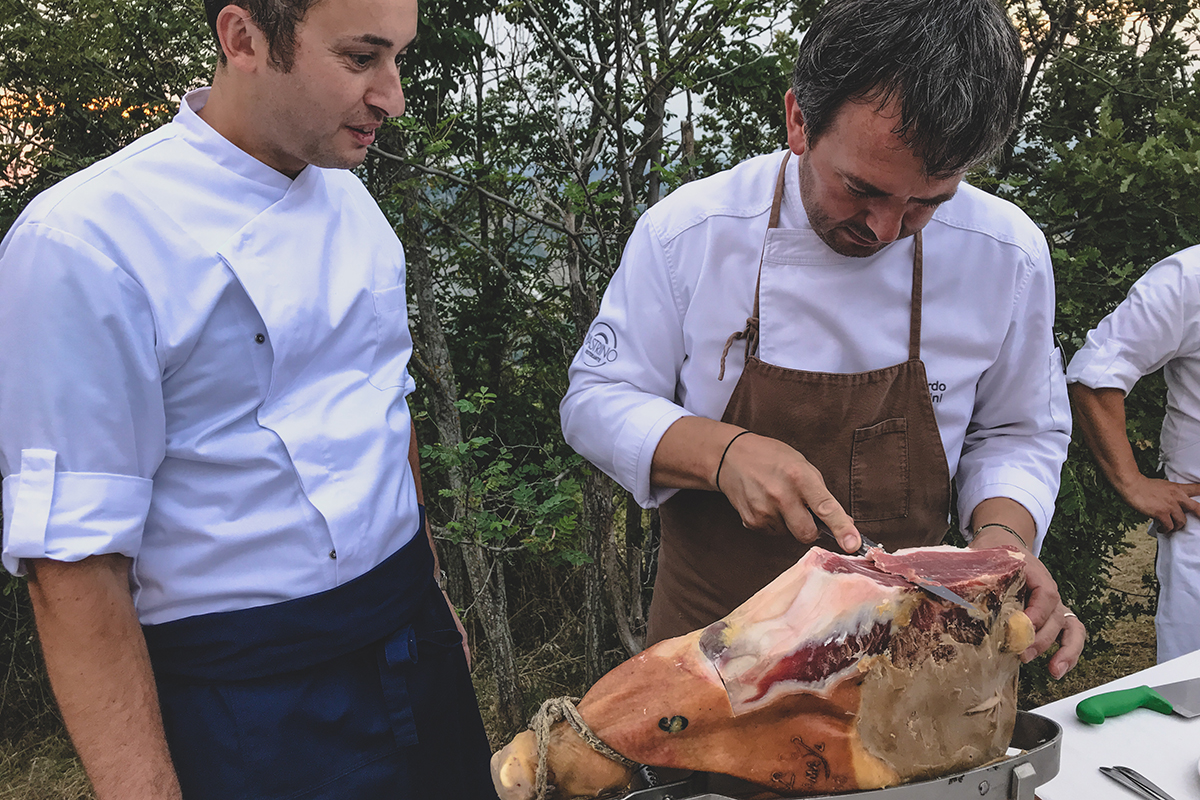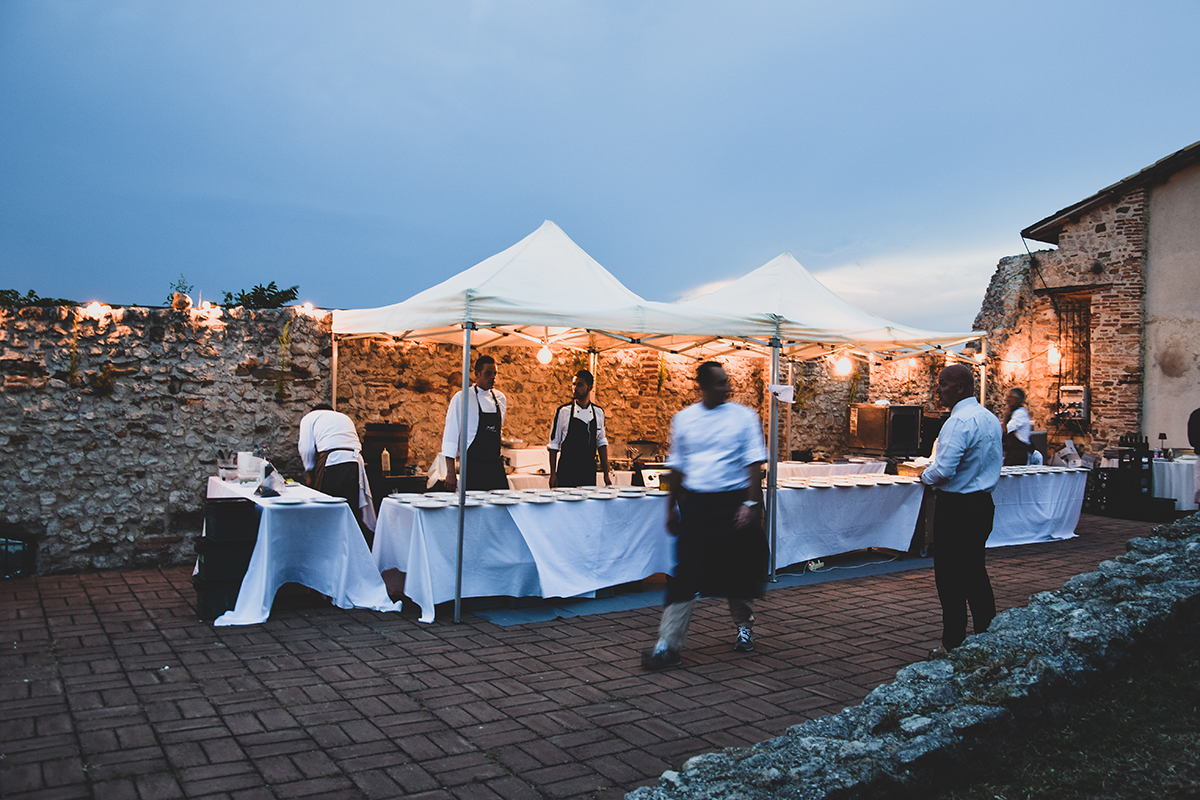 Here is the complete list of all the events of la Brigata del Diavolo:
Saturday 28th July
Castello di Scorticata
TORRIANA
Friday 24th August
Centro Storico & Pieve di San Martino
CASTELDELCI
Wednesday 14th September
Vecchia Pescheria
RIMINI
Friday 28th September
Rocca Fregoso and Teatro Mariani
SANT'AGATA FELTRIA
Friday 5th October
Antica Manifattura dei Marinati & Museo dell'anguilla
COMACCHIO
Friday 12th October
Museo Sulphur
PERTICARA
Friday 26th October
Chiesa di Sant'Agostino & Museo Civico Archeologico
VERUCCHIO
Friday 9th October
Rocca Malatestiana
SANTARCANGELO
Friday 30th November
Magazzino del Sale Torre & Museo del sale
CERVIA
Chef Membersi:
Riccardo Agostini
Remo Camurani
Omar Casali
Claudio Di Bernardo
Pier Luigi Di Diego
Fabio Drudi
Alberto Faccani
Giuseppe Gasperoni
Gianluca Gorini
Gregorio Grippo
Mariano Guardianelli
Massimiliano Mussoni
Gianpaolo Raschi
Tiziano Rossetti
Luigi Sartini
Mariagrazia Soncini
Silver Succi