01.05.2022

- Art & Design
By the people, for the people: the consumer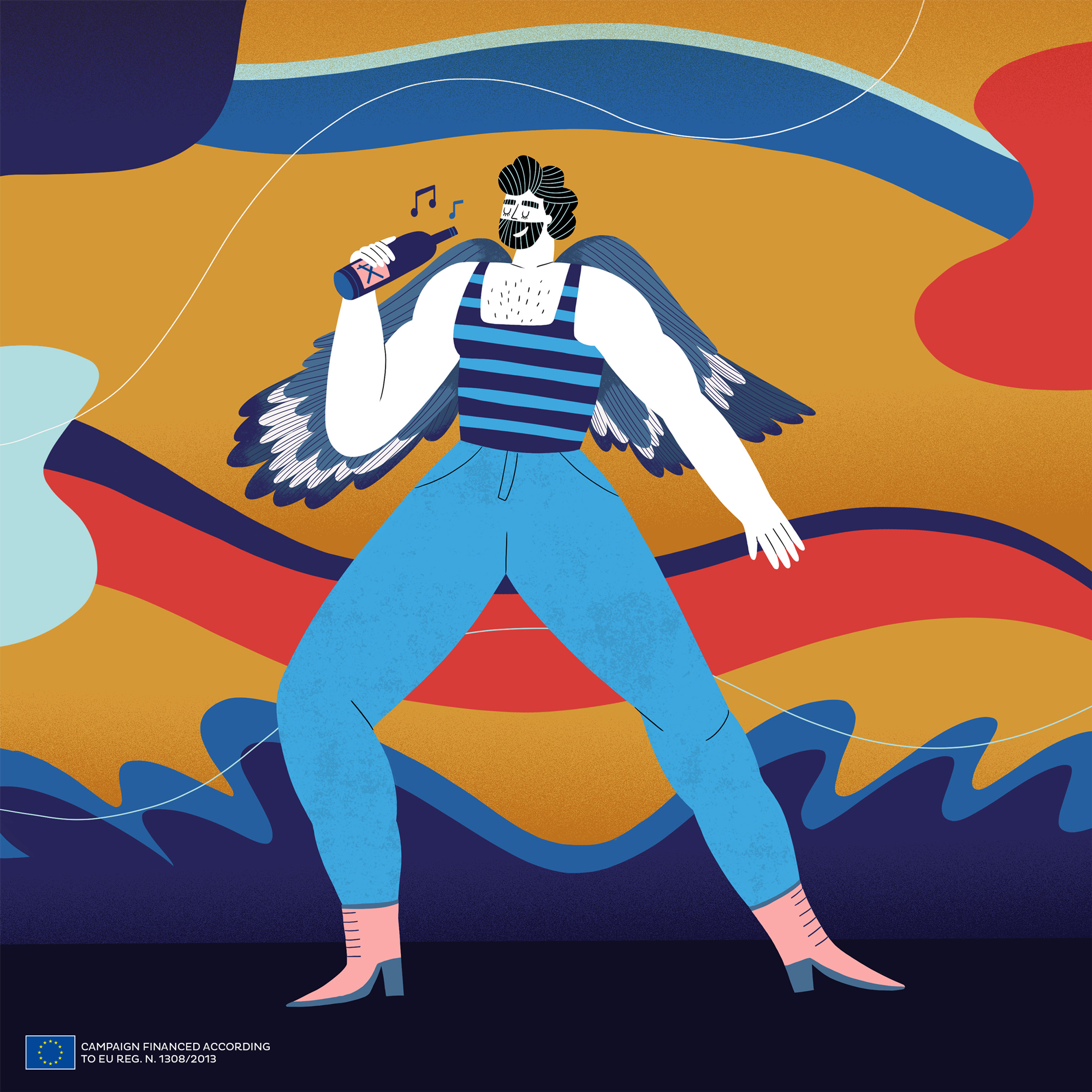 And now we reach the last stretch in our parade review of crucial players in the world of Bolé. Standing at this milestone, flute in hand brimming with an eruption of tiny, vivacious Romagna bubbles, is… our consumer.
Absolutely. Our end-customer, seated at home, or in a dance club, wine-bar, or restaurant, calls for a bottle of Bolé and thus becomes, together with the restaurateur, the storyteller of a new Romagna.
Here is a Romagna that proudly harvests, within its every border, its native Trebbiano and Sangiovese grapes, then immediately transforms them into magic and releases them onto the borderless world stage as true international figures, citizens of the cosmos.
And when exactly does this show begin? At first sip, at every glass: ladies and gentlemen, I give you Bolé!
And so, we all become that famous rockstar that Shut Up Claudia imagines as the typical consumer of Bolé.
S/he leaps onto that stage without borders and becomes simply the latest, most extraordinary ambassador in that new way of drinking, of being together, of gazing at the world with fresh, newly-curious, everywhere-wandering eyes.
Rockstar, explorer, astronaut, then. And you, what kind of visionary are you? Cheers!