08.02.2021

- Art & Design
By the people, for the people: the grapegrower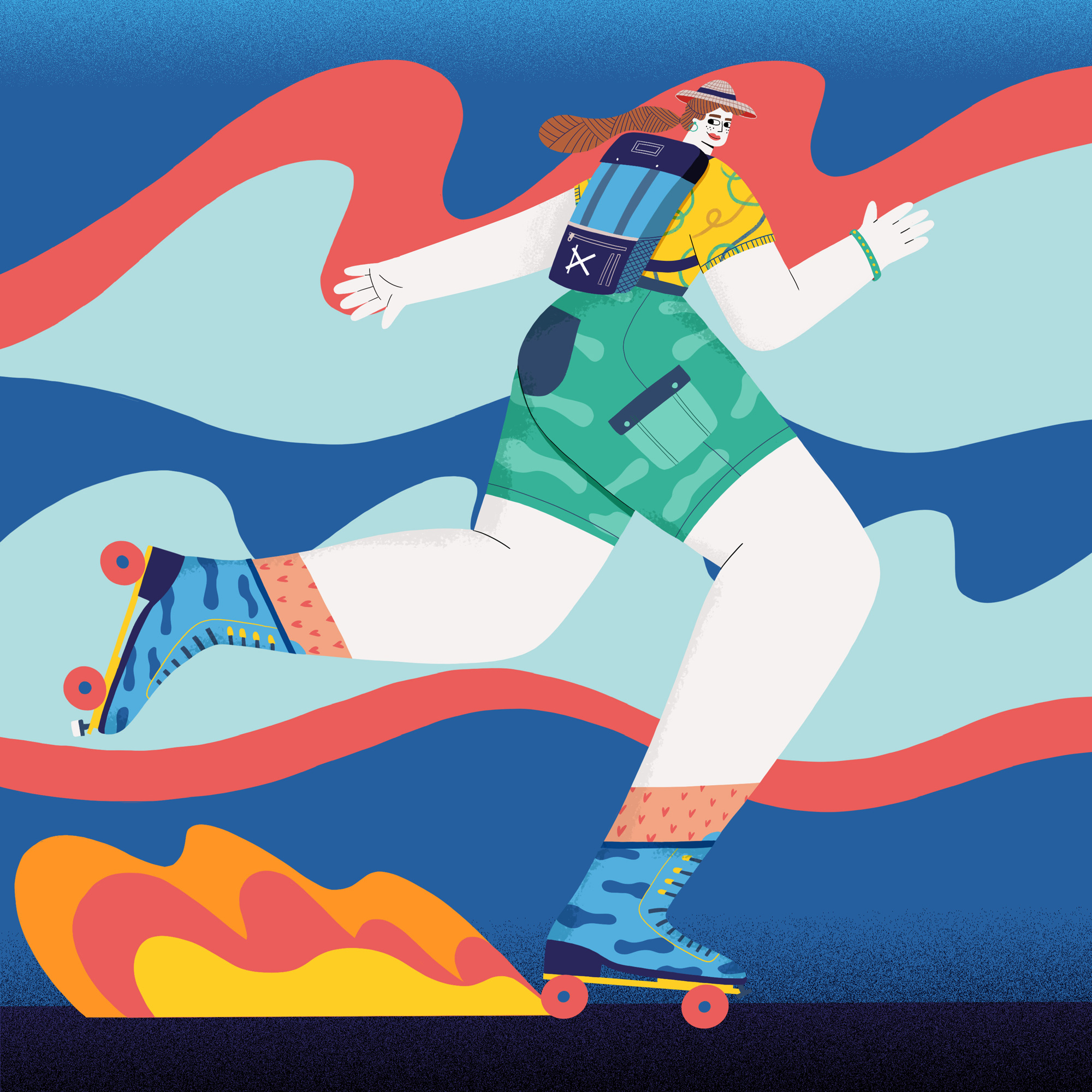 This year, too, Bolé has uncovered a young talent proficient in the worlds of illustration and of Italian visual arts, an artist superbly capable of articulating, with her unique sensitivity, the distinctive sprit of the brand.
Because, as everyone knows, Bolé is a style of being together: its bubbles dance through and link together music, design, and conviviality at the table.
That means that we are launching a new adventure together with Claudia Alexandrino, who goes by the art moniker of Shut Up Claudia. She's a young Portuguese illustrator who put her roots down in Milan a few years ago. Her Shut Up Claudia project took off from her irresistible need to communicate to the world the strongest and truest aspects of her character, unfiltered, unalloyed, and uncompromised. The theme of woman is the dominant subject of her work, and that woman is perforce irreverent, frank, and wears no masks, just like Claudia; through her alter ego she conveys the most authentic facts of what it is to "be woman."
Shut Up Claudia will create four art pieces for Bolé over the coming months: a series of illustrations aiming at immortalising the main players in a story that takes its beginning among the DOC grape varieties, then moves through the lengthy process of fermentation, with its aspects of creativity and magic, to finally arrive in the restaurant, where the true experience takes place, in an explosion of "profoundly Romagnolo" bubbles.
So, let's look together at the first sketch, dedicated to the protagonist who kicks off this imaginative journey, the grapegrower.
She is the archetypal member-grower, carefully selected from among the most expert and talented in the four provinces of Romagna (Forlì-Cesena, Ravenna, and Rimini), who picks her noble grapes (Trebbiano and Famoso for Bolé Blue and Sangiovese for Bolé Rosé) and by doing so assists at the fabulous birth of a wine that is much more than just a wine: it is a project that is a world, a vision, it is families, and it is overflowing enthusiasm as well, all those things that have always been the hallmarks of this land of ours. Our grower, for this festive occasion, will don the costume of a sparkling-spangled skater who darts through the rows of her imaginary vineyard with speed, verve, and elan.
"By the people, for the people": because, before anything else, Bolé grows in the hearts and desires of real people (skaters!) who believe in their corner of earth, in their wineries, in Romagna's grape varieties.
What does that bottle really contain? – a desire for rebirth, and thus that glass treasure-house testifies to and actually hands on, much like an Olympic baton, the tastes, flavours, and aromas of a wine that can't wait to tell its own story to the world.