11.26.2021

- Art & Design
By the people, for the people: the restaurateur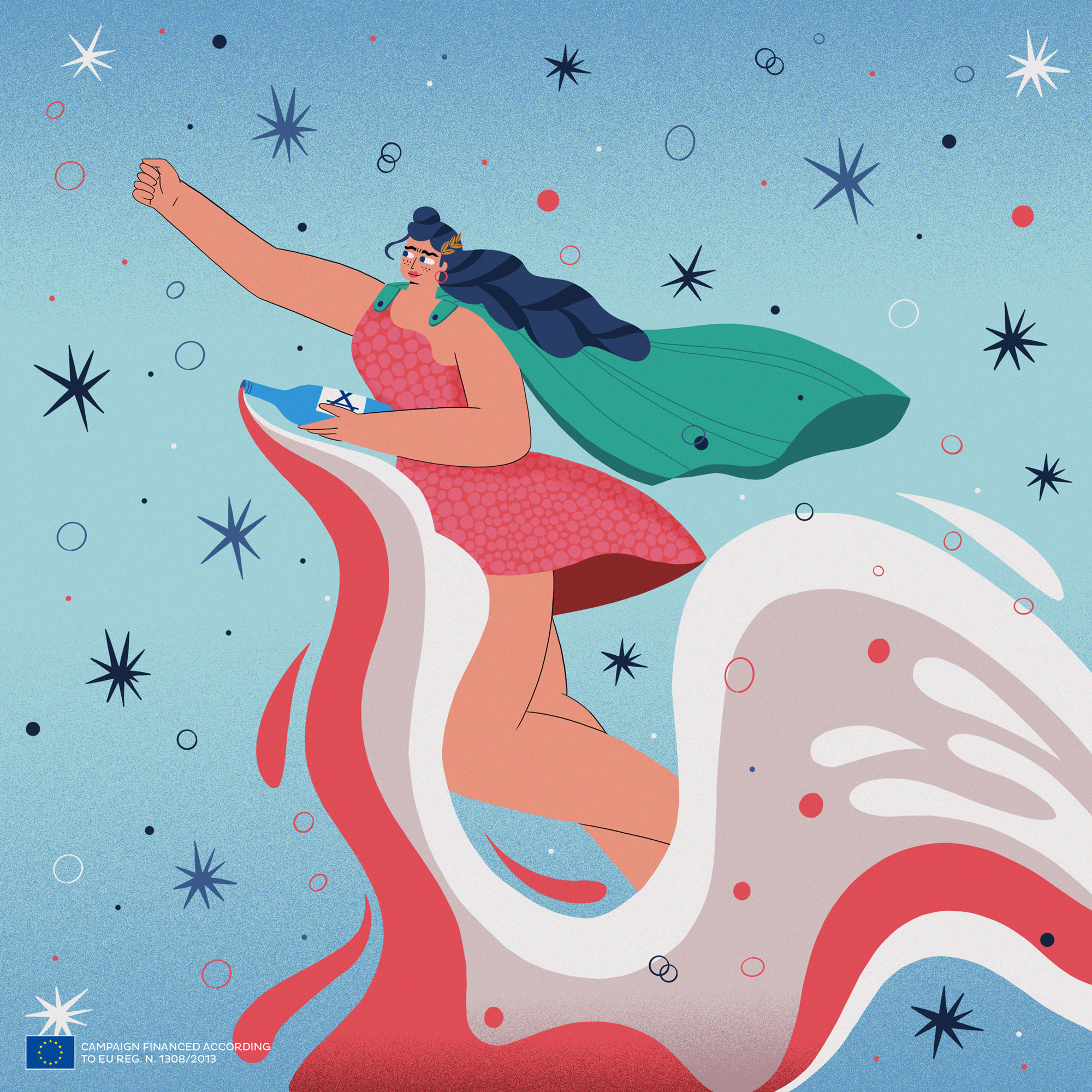 When one thinks of a superhero, the image that comes to mind is an imposing figure, perhaps wearing a glowing cape, just about to launch out into infinite space…
So, when we asked Shut Up Claudia to interpret the third protagonist of the Bolé saga, well, she saw him dressed precisely in a superhero outfit. Or, to be more precise, in superheroine threads.
The restaurateur is the sine qua non of this chapter of our story, the key player right on a crucial borderline, personally offering us that bottle of Bolé for raising a toast and enjoying it at the table.
S/he is, without any doubt, the first true visionary in our tale, an ambassador entrusted with magical powers who has the gift of conveying, often with an unusual twist or in an unprecedented manner, the enchanting world of Bolé.
The restaurateurs who select Bolé all share a common thrust towards the future, a longing to create imaginative new ways of dining and of living. They are determined to dish up to their customers the nonpareil native grapes of Romagna and they are succeeding magnificently!
So, are they or are they not the true superheroes of our world?!