03.23.2019

- Events
Bolévolution - from the Mediterranean, between memory and futurism
On Tuesday 19th March, almost a year after the launch of Bolé - the first testimonial of Novebolle DOC, we started a new revolution among the bright green of La Fragola de Bosch: Bolévolution, the event dedicated to the best restaurateurs of Romagna.
This too represents Bolé: the synergy, the embrace of a shared project, a network of hands and ideas that come together to bring a new and sparkling lustre to a wonderful territory. With us on Tuesday evening were the spokespeople of Romagna, the true ambassadors of hospitality, tourism and values ​​of an entire territory: restaurants with stories of generations of restaurateurs, spirited young people eager to do well and develop contemporary ideas, women and men, starry talents, visionary locals.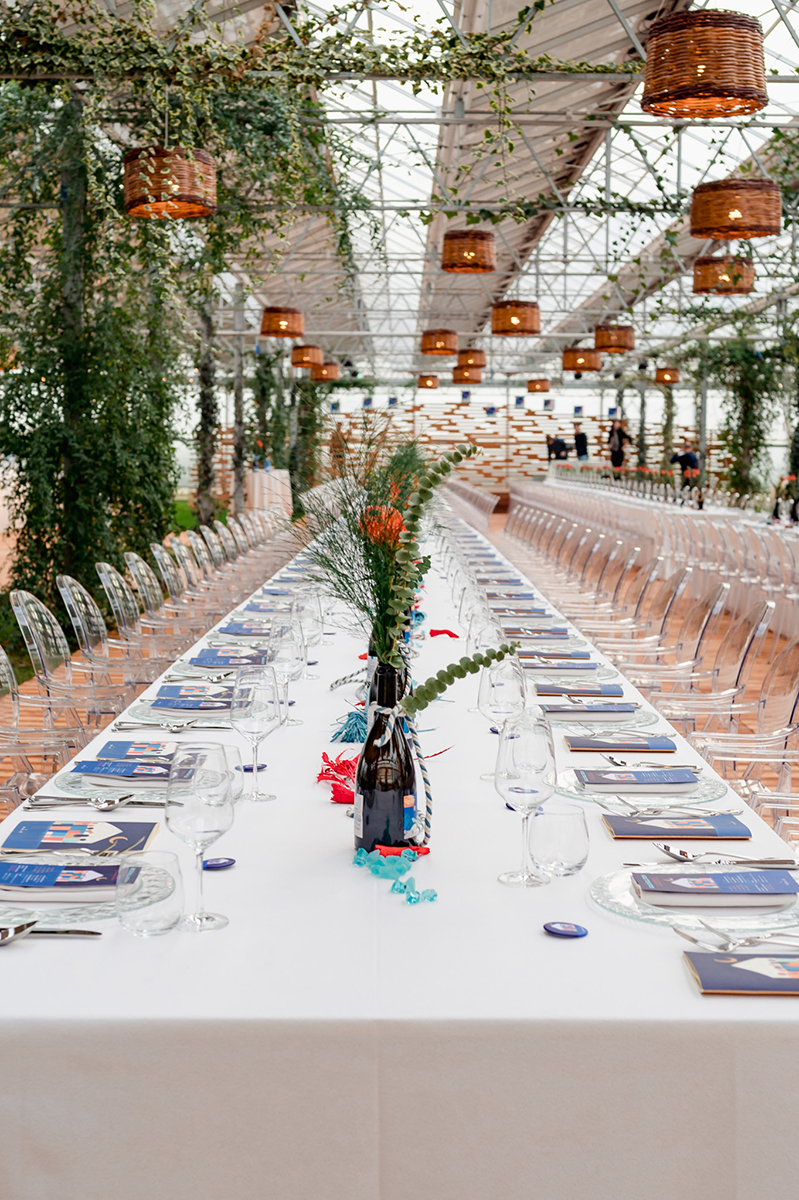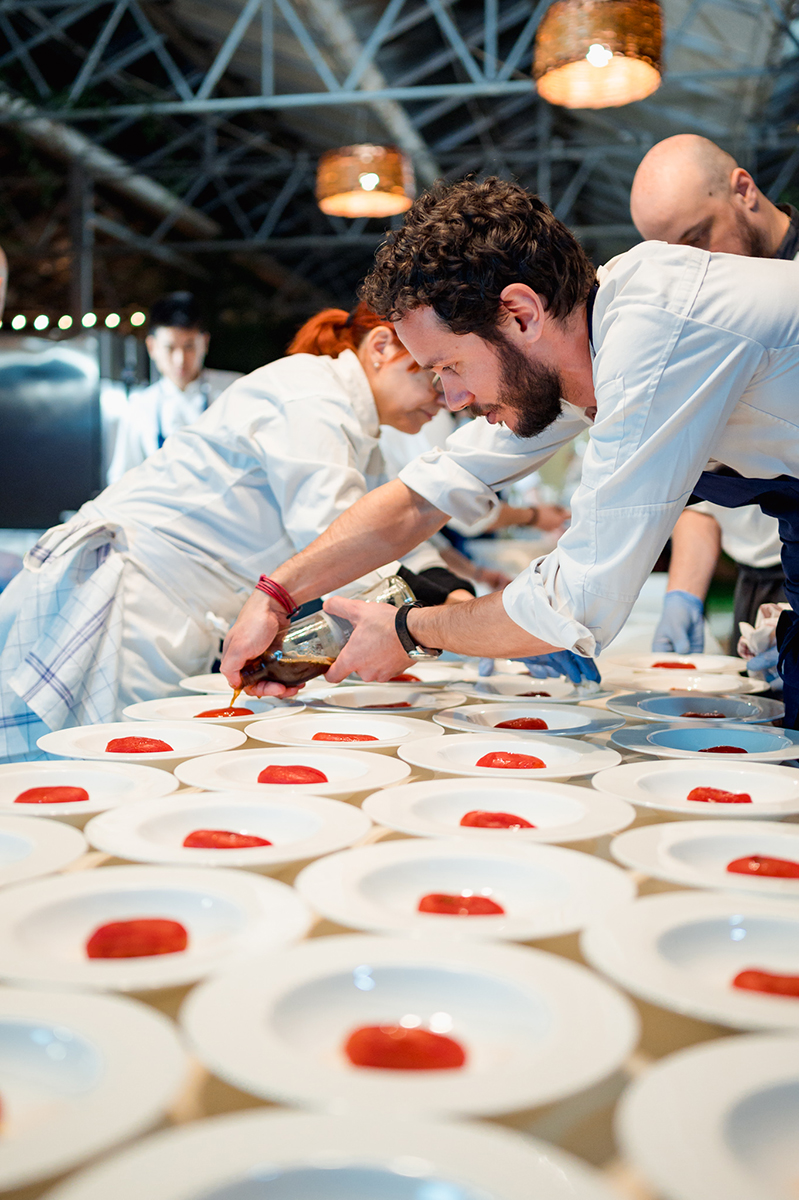 In 2018, we began our story at the Teatro Socjale in Piangipane, where a new vision of Romagna was centre stage: we raised the curtain, and played with ideas of space, between planets, new horizons, skies and air.
This year the theme of the story is water, interpreting its ability to flow, to create osmosis and to interact, vital elements in our courageous journey that speaks of bubbles and their value.
That's why we chose a greenhouse, a container of rhythm and colours, ideas and stories. And it is from words, from the stories of those who brought their testimony in the field of wine and gastronomy that the evening started: Chiara Giannotti, face and mind of Vino.tv and Denis Pantini of Nomisma Wine Monitor.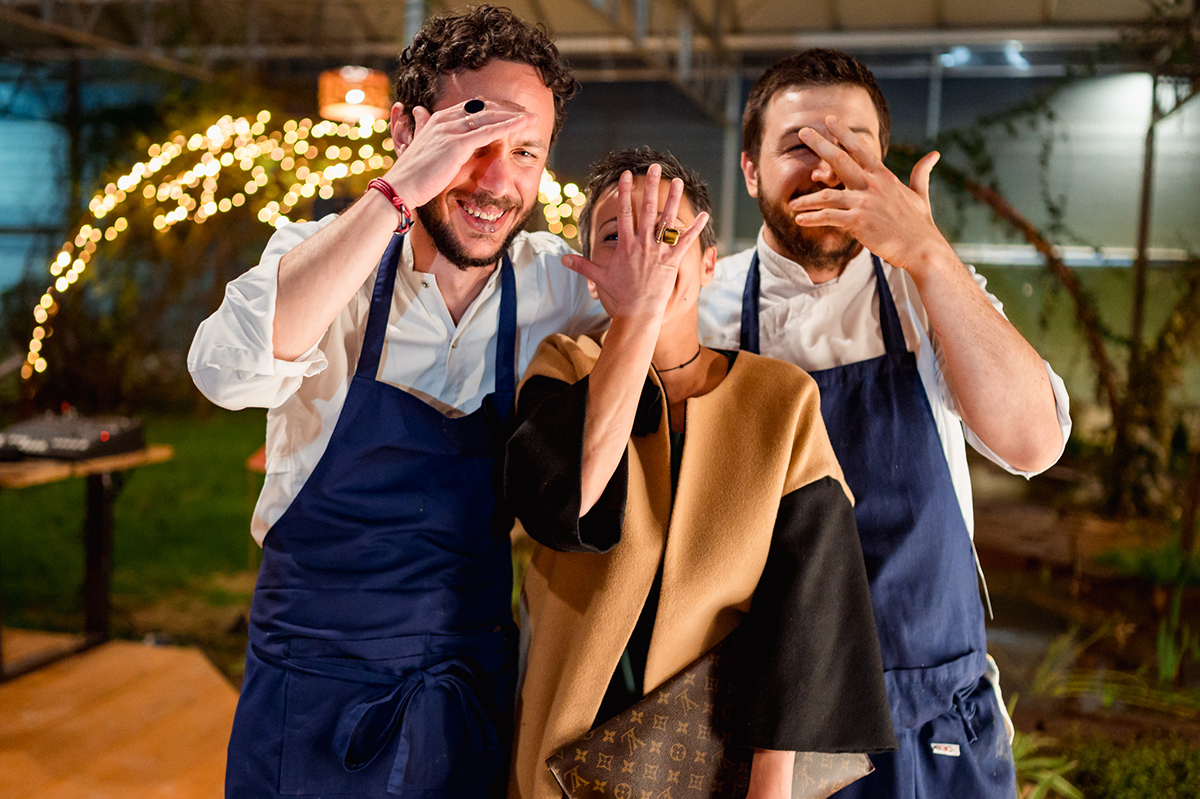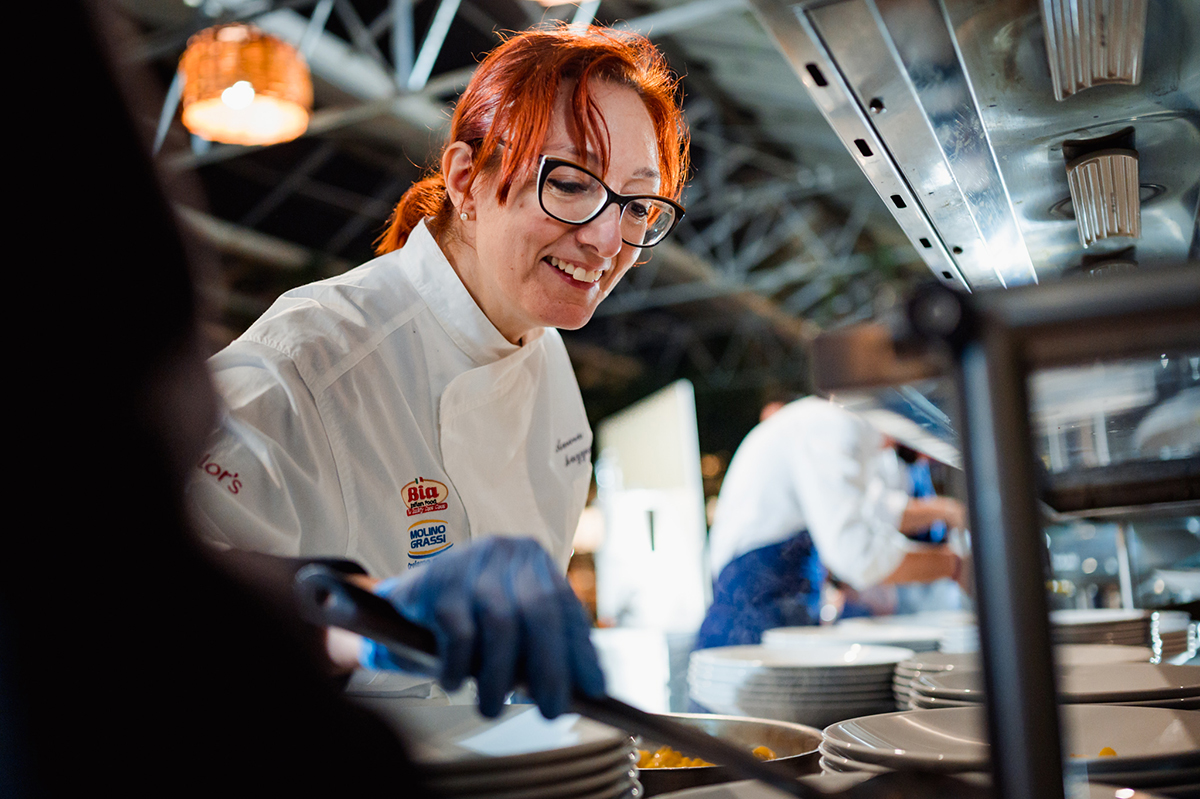 In the kitchen three exceptional chefs: Aurora Mazzucchelli from Ristorante Marconi, Marco Ambrosino from 28 posti and Mariano Guardianelli from Abocar due cucine.
The menu was a journey through the flavors and colours of the Mediterranean, through common unity and shared imagination, not only as a sea but also as a climate, land and culture. Here it is interpreted and told by the hands of the chefs:
Cuttlefish, mustard and buffalo butter
"Mammella" veal, anchovy and lime
Preserved San Marzano tomato, almond, lemon and black truffle
Tortelli with Parmigiano Reggiano, lavender and nutmeg
"Pizza Turca": lamb, barbecued bread, tarragon and elderberry vinegar
Pear, hazelnut and goat's milk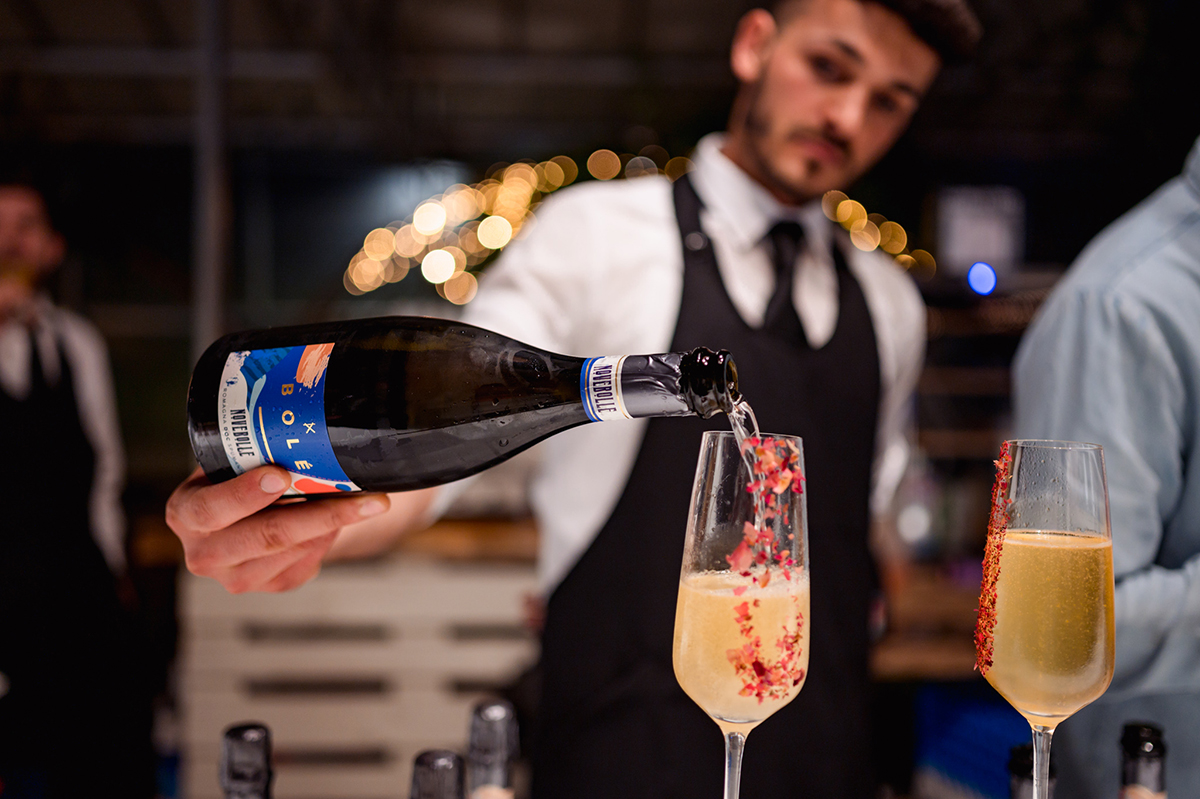 The team from Nécessaire mixed three bespoke cocktails for Bolé's bubbles, and gave us reason to toast from the welcome drink to the after dinner cocktail, marvelling at the art of mixology.
Thanks to the expert curation of Bronson- HanaBi, we were accompanied throughout the evening by the musical selection of DJ Bruno Dorella, and the smooth sounds of the Savana Funk band.
The result? An unforgettable experience that made us explore the Mediterranean between rhythm, ideas, colours and stories.
Special thanks to: Aurora Mazzucchelli, Marco Ambrosino, Mariano Guardianelli, Enrico Vignoli, Giulia Mirotti, La Campaza, Excelsius Eventi & Catering, Chiara Giannotti, Nécessaire, Electrolux Professional, Denis Pantini Nomisma Wine Monitor, Cierre Imbottiti, Bronson, Savana Funk, Bruno Dorella, La Fragola de Bosch.
Ph. Cinefood
#bolewine
#bollicineromagnole
#bolevolution