10.25.2018

- Video
Bolé Summer Mood
The rhythm enveloped us in the rapture of long nights, days illuminated by the sun accompanied by toasts to the sound of the sea, always reminding us to dream big.
With bubbles we savored routes of taste, heard stories of identity of the territory, got to know the many faces and expressions of Romagna, and walked paths crossing land and sea, rich with products and culture.
With the tenacity of an explorer and the courage of a superhero, Bolé has brought a new sparkling vivacity to a territory steeped in history and stories.
Bolé joined hands in a great, precious embrace, uniting our visions in a unique and stimulating project.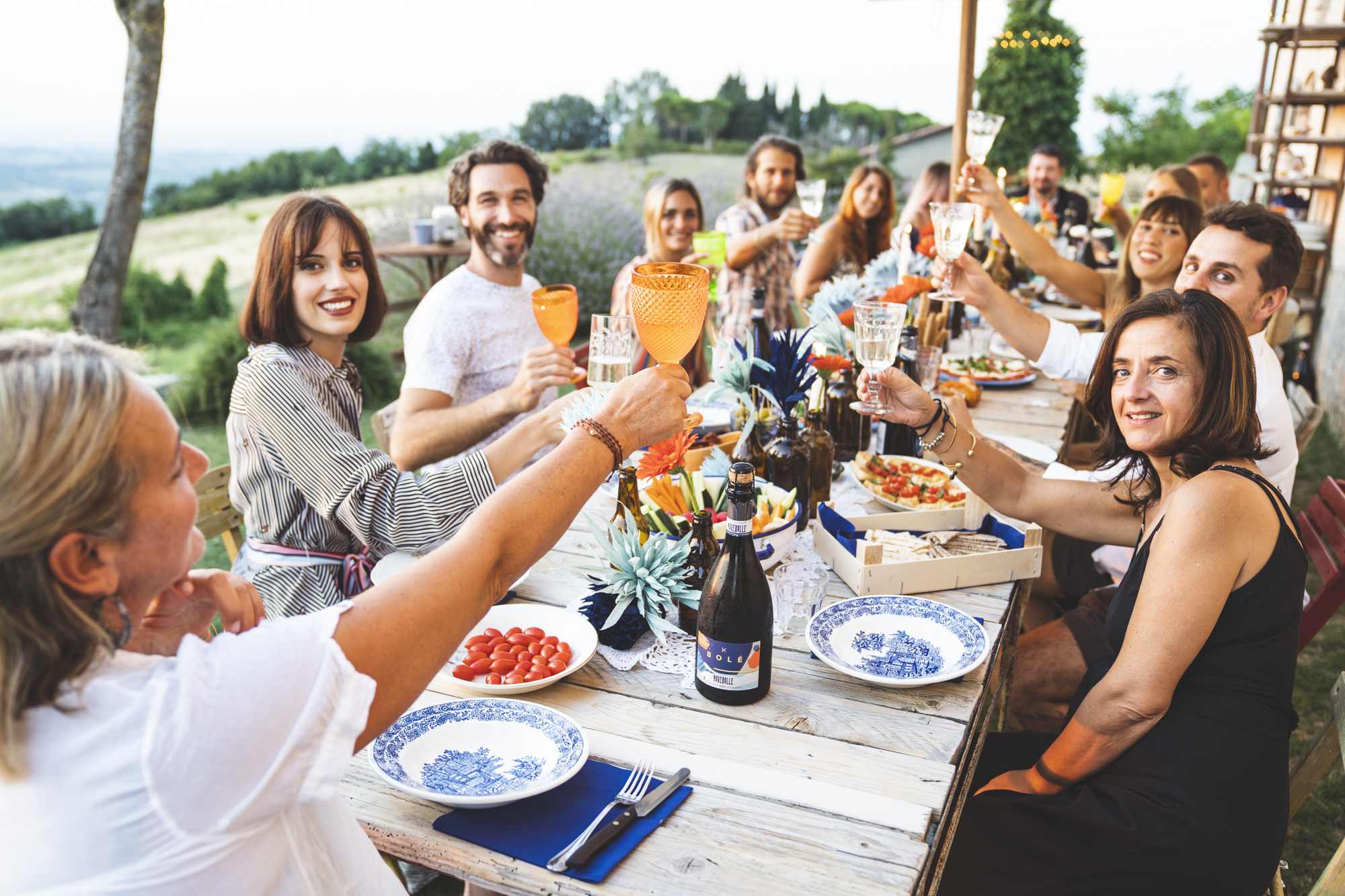 From the first event in May, entitled Un'Altra Romagna, where the curtain of the Teatro Socjale di Piangipane was lifted to discover an unpublished version of Romagna, Bolé has undertaken a visionary journey .
An exploration of over 60 events that collected shared moments, and united curious people, culminating in Boléxplosion, our end of summer party.
A jump into outer space, towards a new sparkling dimension , conquered by those who dare, by those who step out of their comfort zone, and welcome change with enthusiasm.
Are you ready for new extra ordinary vibrations?
We welcome this new season with Bolé INTERGALACTIC WINTER, a series of moments to gather together visionary stories, attentive restaurateurs and pioneers, people who want to try the next big thing first!
And you? Are you united with the taste of discovery?
Stay tuned!